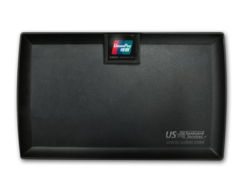 Accepting UnionPay Signature Credit Card will help merchants take advantage of the growing Chinese tourist market.
City of Industry, CA (Vocus/PRWEB) March 28, 2011
Confident with the prevailing recognition of Chinese travelers' contribution to the U.S. economy, USBSI launches the Business Appreciation Accessory Promotion to further recruit U.S. merchants to accept Chinese tourists' payment through UnionPay Signature Credit Card. According to the U.S. Department of Commerce, the number of Chinese travelers is expected to increase a total of 346 percent through 2015 and become the sixth largest inbound travel market. In addition, each tourist from China spent an average of $6,000 USD per visit in 2006. As the U.S. economy remains weak, the exponential growth of Chinese travelers to the U.S. offers merchants a new found market segment that helps offset the slow sales at home.
The Business Appreciation Accessory Promotion targets U.S. restaurant and retail businesses. New USBSI merchants selecting to accept UnionPay Signature Credit Card during the month of April 2011 are qualified for this promotion. Eligible merchants enjoy attractive UnionPay credit card processing rates, 10 specially designed tip trays for restaurant merchant or a door sign for retail merchant. UnionPay Signature Credit Card transactions in the U.S. are processed through Discover Network. Merchants who accept Discover Card will be able to process UnionPay Signature Credit Card as well.
Chris Chang, the president of USBSI, points out the key benefit for merchants to accept UnionPay Signature Credit Card is that it's ubiquitous among Chinese consumers. "There is no additional charge for UnionPay Signature Credit Card holders making purchases in foreign currency, one of the reasons why most Chinese tourists carry UnionPay Signature Credit Card instead of a considerable amount of cash. Accepting UnionPay Signature Credit Card will help merchants take advantage of the growing Chinese tourist market."
USBSI also help merchants accept popular foreign credit cards such as JCB from Japan and BC Card from South Korea.
About China Unionpay
UnionPay is the only National Bankcard Association in China. As of the end of 2010, UnionPay has a membership of more than 400 member banks and non-bank financial institutions. Founded in 2002, UnionPay has issued more than 2.38 billion bank cards through its members. Riding on the exponential growth of the Chinese economy, the amount of all transactions through UnionPay network in 2010 exceeded RMB 11,200 billion, a year-on-year growth of 46%. Today, all bankcard issuers in China are members of UnionPay and UnionPay cards are accepted in 106 countries and regions.
http://www.unionpay.com
About US Bankcard Services, Inc.
US Bankcard Services, Inc. is a top rated MSP (merchant service provider) that offers competitive rates, incredible customer service support, and cutting edge technology in credit card processing services. USBSI offers a wide array of value-added services, including QuickDining.com (QD) restaurant eCommerce, gift card services, Check Guarantee, PCI –DSS Compliance Consultancy, 24-7 multilingual customer service and technical support. US Bankcard Services, Inc. is a Registered MSP/ ISO of Elavon, Inc. Georgia.
For more information about merchant bankcard services please visit us at http://www.usbsi.com or call us at: 1-888-525-8558.
###