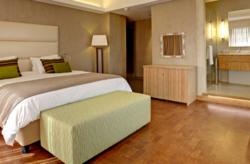 Chandler, AZ (PRWEB) November 29, 2012
RubberFlooringInc.com now offers US Floors cork flooring products. Four series of US Floors cork floor tiles have been added to the Rubber Flooring, Inc. product line including fifty four total color options. All of the new products are in stock and ready to ship immediately.
"Cork flooring has been available through the classic flooring distribution channel for years," states RubberFlooringInc.com Director of Operations Justin Hoverson. "Our company has made it a goal to enter into niche flooring markets and to reduce the amount of middle men that have been present in the flooring industry for years. For as long as anyone can remember, manufacturers sold to companies who then branded flooring products. Those companies then sold to regional distributors who then sold to local retailers who then sold to end users. That is a lot of middle men and at the end of the day, the consumer ends up paying a lot more money than they should have." Mr. Hoverson continues, "What we have been able to do with this new partnership with US Floors is to go to market with the largest selection of cork flooring available online and with some of the most competitive prices ever offered before. We believe this will give us a leg up on our competitors and provide our customers with more cork flooring options at discount price levels."
Natural cork flooring is an eco-friendly and sustainable resource that is made primarily from cork oak trees in regions of Portugal and Spain. Cork flooring is most often used in kitchens, bathrooms, living rooms, hallways, and bedrooms. Cork flooring has a similar install process to that of click together wood flooring and can be free floating or adhered down. The benefits to using cork flooring are that it is warm to the touch, soft under foot, and an excellent insulator. The down side to cork flooring is that it usually is not as durable as laminate and engineered wood floors.
Lead merchandiser Lamont Robbins is also excited about the added cork flooring options. "After looking at our competition, we quickly realized we had a chance to become the largest cork flooring provider online. The sheer number of options we offer now is staggering when you check out what the competitors are offering. We still need to add a really cheap option or two in order to have a heavily discounted product available however the really cheap options that are out there are just not that attractive anyway."
"We were able to go in and over time dominate a niche rubber flooring market," concludes IncStores.com COO Kurt Leitinger. "We are now attempting to enter a new niche market where we believe we can do the same thing within a year or two. We do realize there will be some growing pains however we also believe in our team. With a little hard work, ingenuity, and luck, we hope to be the largest online seller of cork flooring by the end of 2013. Time will tell."
About Inc Stores, Owner of Rubber Flooring Inc.
Headquartered in Chandler, AZ, Incstores.com owns the leading online destination for residential and commercial specialty flooring options including RubberFlooringInc.com, FoamTiles.com, and GarageFlooringInc.com. Rubber Flooring Inc. is focused on providing the best selection of rubber gym flooring, garage flooring, carpet tiles, cork floor tiles, and foam floor tile products online to its valued customers. All of Inc Stores web shops offer competitive pricing, a top notch and knowledgeable sales and service, and the widest selection available. For more information, please visit http://www.rubberflooringinc.com.