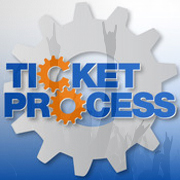 (PRWEB) July 17, 2012
The 2012 Formula 1 World Championship season is well underway, and the big names of the sport are carving their way around tracks all over the globe in front of thousands of adoring fans. Online ticket giant TicketProcess.com is very excited to announce their large inventory of Us Grand Prix tickets to the tour's November stop in the United States. The great state of Texas will play host to the three-day event, and the demand for tickets is already through the roof.
Many Formula 1 drivers are regarded as the best racers of any auto-based league in the entire world. The looks of a Formula 1 vehicle leads a spectator to believe that the driver sat patiently on a small stool while the car was meticulously and skillfully constructed around them. Watching these incredible drivers and impressive automobiles make their way around the best tracks on the planet is an absolutely thrilling experience, and Ticket Process is currently providing racing fans all over North America with an opportunity to get in on the live action.
Many folks are already in the process of planning getaways that will put them in the Austin area in mid-November, and the three-day event is certainly grand enough to be the centerpiece of any family vacation. The action will begin on Friday, November 16th with a series of practice rounds. Each Formula 1 track has many different shapes and secrets, and any driver that is serious about winning a race typically gets a real good feel of the course in the days leading up to the race. This process can be very exciting to watch because it allows the general public a glimpse into the preparation and tinkering process.
Saturday features the final practicing rounds and the crucial qualifying runs, which will determine the starting order of the entrants. By the time the sun sets over the West Coast, each driver's chances and expectations will come into focus. Sunday is the main event. The race is actually the second to last stop on the 2012 season schedule, and the outcome is sure to have a huge impact on the overall standings.
Currently, Spaniard Fernando Alonzo is lapping the field with a lead of over a dozen points. Also in contention for the title are Australian Mark Webber, German Sebastian Vettel and Brit Lewis Hamilton. Indeed, the Formula 1 field is a collection of racers from all corners of the globe. Visit TicketProcess.com right now to see the greats of the racing world live in beautiful Austin, Texas. The Site also offers incredible deals on cheap sports tickets & cheap concert tickets