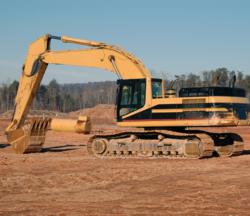 A lot of the easy money has already been made in this sector, but you don't need to get off right now. We're just looking for smaller gains as they move into year-end." ~ said Robert Wetenhall, an analyst at RBC Capital Markets.
Minneapolis, MN (PRWEB) September 18, 2012
NASDAQ stock market news closed yesterday maintaining last weeks records reflecting new demand for home builders and contractors in the repair and home remodeling business. Homebuilder's benchmarks rose to new multi-year highs on Friday after the Federal Reserve announced big plans to boost the economy with quantitative easing. Data on housing stock shows homebuilders with major gains, homebuilders' stock soared 2.1%. Among the stocks, KB Home, The Ryland Group, Inc., Lennar Corporation , D.R. Horton, Inc., PulteGroup, Inc. and NVR, Inc. jumped 5.7%, 5.7%, 3.8%, 3.3%, 3.1% and 0.9% respectively.
"Given the enormous amount of government and Federal action we have seen so far in 2012, the housing market has stabilized. Given the demand for more homes, it is an exciting time for us to start building new construction homes again," says Butch Sprenger, owner of Destiny Homes. New construction is increasing and with homebuilders stock surging, requests for luxury homes, in particular, are definitely on the rise.
The following recent reports, added to the sharp increase in housing stocks, make for an undeniable argument that homeownership is extremely affordable today.
1) The National Association of Realtors (NAR) based on its Housing Affordability Index (HAI) compares the median household income to the qualifying income a homeowner must prove in order to obtain the necessary income to purchase a home. The last report came out in July and at 182 was very high by a historical comparison of the last thirty years.
2) Trulia's recent research and conclusion came out in a blog post saying that buying a home today is 45% cheaper on average compared to renting a comparable home The overall message of the report concluded that buying a home is relatively affordable today compared to renting a similar home.
3) Moody's Investment Service showing homebuilder gains, said last week that three homebuilders it tracks: Lennar, Toll Brothers and Standard Pacific are showing significant gains and expects that homebuilder revenues should climb about 10 percent on average for both 2012 and 2013. Real estate investment observers saw Moody's outlook on the homebuilding companies switch upward from "stable" to "positive". Their latest residential Landscape newsletter said, "Housing is starting to look like a source of strength in a recovery that has lost its vigor".
4) August's Homebuilders Improving Markets Report noted that construction had increased, especially in the mufti-family sector. The first of it's kind, the report created by National Association of Home Builders, said metros all the nation were showing improvement.
5) Edward J. DeMarco, Acting Director of the Federal Housing Finance Agency (FHFA) addressing the National Association of Federal Credit Unions Congressional on September 14th, sketched a broad outline of the agency's vision for the future. While speculation is growing that the future may or may not include Fannie Mae and Freddie Mac, he identified goals for the next phase of his agencies conservatorship of the two government sponsored enterprises (GSEs), stating that they would maintain "credit availability for both new and refinanced mortgages". That is good news for those seeking a loan for a new construction home.
The thefiscaltimes.com made commented, "Historically high affordability is a lead factor that is moving many home buyers off the sidelines of observing the housing recovery, and prompting growth in new construction". There are lots of smiles to share as home builders and contractors in the repair and remodeling business historically expect diminished market activity in August. Not so this year.
While some investors may be watching the stock market and considering realigning their portfolios to lend favor to homebuilders, others may want to put their investment dollars into the bricks and mortar of a newly constructed home. Minneapolis and St. Paul area residents ready to begin a new home construction or a major home renovation will want to call Destiny Homes at 952-934-5706 for expert advice on how to begin.