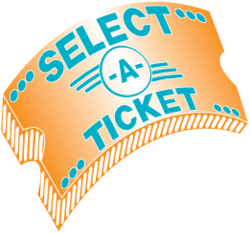 it is pretty clear that Serena's and Federer's victories combined with Murray's heroic run to the championship match have fans pretty excited about the upcoming U.S. Open Tennis Championship
Riverdale, NJ (PRWEB) July 10, 2012
Wimbledon is now over and all eyes in the tennis world will be focused on the U.S. Open Tennis in Flushing Meadows, New York. According to New Jersey ticket broker Select-A-Ticket, fans already have begun searching for and ordering tickets to the U.S. Open Tennis Championship.
The U.S. Open Tennis Championship is scheduled to run from August 27 to September 9, 2012. The U. S. Open is played on two large courts and twenty-two smaller field courts throughout the grounds. Ground admission tickets are a great way to see a lot of tennis at little cost. The top match of the day is always held at Arthur Ashe Stadium where all the finals will be played as well.
Tennis fans can also take the family to the Arthur Ashe Kids Day. Everyone is close to the action and the fun event draws together the whole family.
One fact which fans may not be aware of is U.S. Open Tennis Championship tickets can be purchased for the full series as well as by individual session. Fans travel from around the country and around the world to attend this Grand Slam event as well as partake in the many tourist offerings around New York City. Watching some of the best tennis players in the world compete is as exciting as it gets for sports fans. Being able to attend matches in person and cheer for a favorite player is a rare lifetime experience. A tip for fans to consider: night session tickets are often less expensive and usually provide a more comfortable atmosphere to watch the matches, in terms of the weather.
"Wimbledon has just ended and we experienced a spike in traffic to our U.S. Open tennis page already, it is pretty clear that Serena's and Federer's victories combined with Murray's heroic run to the championship match have fans pretty excited about the upcoming U.S. Open Tennis Championship," according to Mark Gibbons, who is responsible for online traffic and sales at SelectATicket.com.
As for the major players, attending tennis fans will have their eyes on all of them. Venus Williams was eliminated early from Wimbledon, how will she do in Flushing Meadows? Her sister Serena came away with the championship but can she match the excitement in the U.S. Open just a month later? Novak Djokovic is currently number two in the world of tennis after being knocked out from Wimbledon by the eventual champion for a record-tying 7th time Roger Federer. So many questions, so much drama and you will not want to miss one set. Get your U.S. Open Tennis Tickets now. In the unique setting at the U.S. Open, fans have the chance to rub elbows with the tennis greats of yesteryear and today as they walk the ground.
About SelectATicket.com
Select-A-Ticket has been in business for 34 years as an experienced, trusted, secure ticket broker. Select-A-Ticket sells tickets to Broadway, Concerts, Sports, and Family Events. Select-A-Ticket has been in the ticketing industry since 1978 and is a proud member of the National Association of Ticket Brokers (NATB).
For a complete list of available U.S. Open tennis tickets, go to http://www.SelectATicket.com or call 800-735-3288 to order tickets by phone. Select-A-Ticket is happy to help you find the right seats to any and every entertainment event.