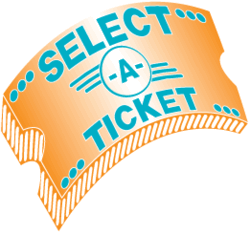 ...you can watch some great matches in the outer courts and be nearly 10 feet from the players
Riverdale, NJ (PRWEB) July 26, 2011
The fourth and final Grand Slam tennis event of the year, the 2011 US Open Tennis Championship, returns to the USTA Billie Jean King National Tennis Center in Flushing, New York on August 29th and continue until the final match on September 11th. SelectATicket.com, a New Jersey based ticket broker, is witnessing a growing interest in US Open tickets this year.
The 2011 titles will be on the line beginning on August 29th as 64 of the world's greatest tennis stars battle each other to win this coveted Grand Slam tournament. Fans will recall in 2010 the Men's Single Championship was won by Rafael Nadal over runner-up Novak Djokovic. The 2010 Women's Single Championship went to Kim Clijsters who defeated Vera Zvonareva for the title.
New Jersey Ticket Broker Select-A-Ticket expects demand for US Open Tennis Championship tickets to surge to greater heights this summer as attendance at the US Open Tennis Championships is almost always setting new records, causing significant competition and demand for tickets. According to the USTA, US Open attendance reached its highest point ever when 721,059 fans attended a total of 26 sessions in 2009.
The US Open presents a unique opportunity for local tennis fans to see the world's best tennis players compete at the highest level. Fans visiting from out of town also take advantage of all that the New York area has to offer including fine dining, sightseeing and attending New York area cultural events such as Broadway shows and concerts.
"The US Open has so much to offer, it is a great way to spend a day or night watching the top tennis players in the world compete. The grounds and the international crowds add even more excitement to this special experience where in the early rounds you can watch some great matches in the outer courts and be nearly 10 feet from the players," says Tom Patania, president and CEO at Select-A-Ticket.
About SelectATicket.com
Select-A-Ticket has been in business for over three decades as an experienced, trusted, secure ticket broker. We sell tickets to Broadway, Concerts, Sports and Family Events. Select-A-Ticket has been in the ticketing industry since 1978 and is a proud member of the National Association of Ticket Brokers (NATB).
For a complete list of available US Open Tennis tickets, go to http://www.SelectATicket.com or call 800-735-3288. Select-A-Ticket is happy to help find the right seats and experience any and every entertainment event in person.
###