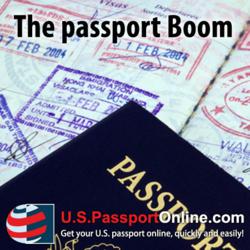 Getting a passport online could not be easier thanks to the user friendly site that this companies offers to their clientele.
(PRWEB) November 03, 2012
Per Wess Gorski, Passport Processing Manager at US Passport Online LLC, "Doing this sort of volume of US Passport Renewals over a relatively short period of time means that we provide a valuable service to a variety of clients and we expect to continue to grow." This online passport renewal outlet has been in business since 2008 and as international travel for business and pleasure continues to increase, so does their client base. Getting a passport renewal online could not be easier thanks to the user friendly site that this companies offers to their clientele. Depending on the speed at which the passport is required, the cost for this service is very wallet friendly as well.
Also, international travel is a lower cost option than most people realize. According to a report by USA Today, some of the most reasonably priced global travel spots include Hungary, Peru, and Iceland. Having a passport at the ready makes taking advantage of some of these great travel deals super simple. Some airlines are also offering very low cost options during off-season as well, which means that an already cheap destination can be a real steal for the savvy traveler.
Business travelers also make up a portion of the more than 100, 000 customers that have used passport renewal services of US Passport Online LLC. Mr. Gorski states, "Even with the advent of teleconferencing and Skype based meetings, there is nothing that can compare to an actual face-to-face meeting in the business world." One of the best ways that a business professional can be ready for corporate advancement is to be prepared for international travel. If a passport is up-to-date, personnel can deal with global partners in a quick and efficient manner. This may mean the difference between a deal that is locked in and a deal is a lock out.
The staff at US Passport Online has developed a site that is not just user friendly, but is also completely secure for the client. Because very sensitive information will be required for the proper processing of each passport renewal request, this sort of security is important. The application time itself is quicker than it would take to drive to a local passport vendor and can typically happen in less than 10 minutes. If any piece of the application process is unclear, live help is also available to answer any questions and to guide the customer through the US passport renewal process.