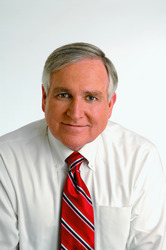 We welcome the opportunity to educate this group of health care executives, analysts and investment bankers.
Dallas, TX and Jacksonville, FL (Vocus) September 28, 2010
U.S. Preventive Medicine, the leader in disease prevention services, announced that Christopher Fey, Chairman and CEO, spoke this morning at the JMP Securities 2010 Healthcare conference in New York City.
The two day conference features presentations and updates from senior management of more than 100 leading publicly traded and privately held companies in the areas of biotechnology, medical devices and healthcare services and facilities. It enables investors and executives to better understand the health care services industry and identify marketplace opportunities.
Fey presented an overview of U.S. Preventive Medicine which is rolling out in the U.S. and U.K. the first health benefit program developed exclusively to help individuals learn about and address their top health risks as well as help employers lower health care costs and increase productivity.
"We are excited to present our company and showcase our business plans at this important conference," said Fey. "There is tremendous interest nationally and internationally in bringing a successful prevention solution to companies, government agencies and other sponsors, and we welcome the opportunity to educate this group of health care executives, analysts and investment bankers."
Fey spoke at 11:00 a.m. this morning.
About U.S. Preventive Medicine
U.S. Preventive Medicine® (http://www.USPreventiveMedicine.com) is leading a global preventive health movement focused on saving lives and money by keeping people healthy and better managing chronic conditions before they progress. The company provides an integrated continuum of prevention programs – primary, secondary and tertiary – that are based on the clinical science of preventive medicine. The world's first preventive health benefit plan, moves beyond traditional wellness to identify each individual's top health risks and design a customized plan of action supported 24x7 by nurse coaches. The company is accredited in wellness and health promotion by NCQA and disease management by URAC.
About JMP Securities
JMP Securities is a full-service investment bank that provides equity research, institutional brokerage and investment banking services to public and private growth companies and their investors. Headquartered in San Francisco, JMP Securities was founded in January 2000 in response to the consolidation of established independent research boutiques by large commercial banks. Today JMP Securities specializes in five growth industries: Technology, Healthcare, Financial Services, Real Estate and Consumer. The firm is a subsidiary of publicly traded JMP Group Inc. For more information, visit http://jmpsecurities.com/.
Contact:
Kathy Fleming
904-562-6239
214-548-9083
kfleming(at)USPreventiveMedicine(dot)com
###