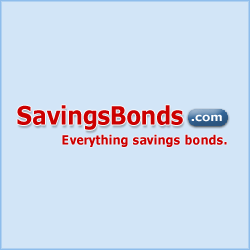 I want to show Americans how to keep more money in their pockets and not give it to Uncle Sam
Spring Lake Heights, NJ (PRWEB) May 09, 2012
SavingsBonds.com has a new solution to the old cash in problems with US savings bonds. Although most Americans buy savings bonds for retirement or education purposes, the reality is most bond owners cash in their bonds early to pay bills, or use them for unexpected expenses such as a vacation or a down payment on a car. Unfortunately millions of bond owners make costly mistakes because they don't know which bonds they should cash in first and which they should hold.
SavingsBonds.com has developed a new Cash In Report which helps prevent savings bond owners from losing money. This exclusive new report, available to Savings Bond VIP Club members, takes the guesswork out of which bonds to cash in. Once an inventory of bonds is created, members simply click on the "Cash In Report" tab and indicate the amount of money they need. The Report indicates the specific bonds to cash in from the inventory. The program takes into account interest rates, interest posting dates, and the overall lifetime performance of the bonds.
According to former US Treasury spokesperson William Falls, "The US Treasury Department estimates that as much as $50 million is forfeited annually by bond owners cashing in bonds at the wrong time."
Bond owners often pull out the stack of bonds from their drawers and randomly pick the bonds, usually the oldest ones first, without knowing what the bond is worth or what interest rate it is earning. They keep their fingers crossed hoping the bond is worth - or at least close to - the amount printed on the front of the bond. They don't realize that bonds earn different interest rates based on the date of purchase and can be worth more than the amount printed on the bond.
"My goal is to help bond owners from losing money," says Jack Quinn, founder and CEO of SavingsBonds.com, a consumer friendly website for savings bond owners. Quinn adds, "I want to show Americans how to keep more money in their pockets and not give it to Uncle Sam."
About The Savings Bond VIP Club:
SavingsBonds.com VIP Club Members have 24/7 access to current bond values, interest rates, timing, taxation and maturity issues displayed on an easy to understand, color-coded, bond-by-bond, personal Bond Inventory Report. Members also receive monthly emailed summary statements with up to date values, interest earnings, along with emailed alerts and strategies about current and upcoming financial events, including maturity and taxation issues. Optional, periodic informative Bond Tips are included along with discounts on lost bond and re-issue services. This pro-active, investor friendly approach helps bond owners avoid possible forfeiture of interest, double taxation and IRS situations, and helps investors maximize their savings bond investment.
About SavingsBonds.com:
SavingsBonds.com offers a free savings bond calculator with a complimentary, personalized, color-coded, printed Bond Inventory Report, an extensive savings bond information center. The site also provides current series EE and I bonds rates, lost bond and re-issue services, as well as links to purchase savings bonds online and popular government forms.