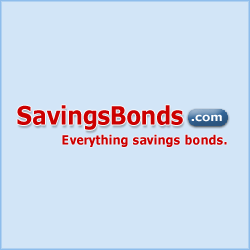 Pull Out Those Savings Bonds To Pay For A Vacation
Spring Lake, New Jersey (PRWEB) May 30, 2012
SavingsBonds.com helps US savings bond owners choose the best bonds to pay for a vacation. Whether visiting a local amusement park, renting a lake or beach house or even an elaborate European vacation, coming up with the money to pay for any trip can often be a problem. The answer could be sitting in a drawer, under a mattress or maybe in a safe deposit box. It's those good old US savings bonds.
While millions of savings bond investors say they purchase savings bonds for retirement or education purposes, many cash them in early to pay for unexpected bills, or even to help pay for a vacation. Unfortunately, millions of dollars are forfeited annually by bond owners due to poor cash in decisions.
Before sprinting down to the bank to cash in bonds those bonds, it is important to know some basic facts first that could put extra dollars in a bond owners pocket and also help avoid unpleasant tax situations down the road;
Don't just arbitrarily cash in bonds, hold onto the better performers and cash in the losers;
Depending on the age of the bond, it can be worth a lot more than the amount printed on the front of the bond;
The bank will produce a 1099-INT for all the interest earned on the bonds cashed in and must be reported on a persons tax return in that year.
"The best and easiest solution to determine which bonds to cash in first is by going to SavingsBonds.com and using the free bond calculator," says SavingsBonds.com Marketing Director Jackie Brahney. She adds, "By simply entering three items found on the front of a bond and storing the information, a bond owner can obtain a complimentary, easy to understand, personalized Saving Bond Inventory Report. It helps eliminate the guesswork as to which bonds to cash in, which should be held, and even lets the bond owner determine how much money they own in savings bonds that can be used towards a vacation."
While many investors planned to use their savings bonds for their golden years or to fund a college education, sometimes cashing in bonds for a fun adventure now can be very valuable.
About The Savings Bond VIP Club:
SavingsBonds.com VIP Club Members have 24/7 access to current bond values, interest rates, timing, taxation and maturity issues displayed on an easy to understand, color-coded, bond-by-bond, personal Bond Inventory Report. Members also receive monthly emailed summary statements with up to date values, interest earnings, along with emailed alerts and strategies about current and upcoming financial events, including maturity and taxation issues. Optional, periodic informative Bond Tips are included along with discounts on lost bond and re-issue services. This pro-active, investor friendly approach helps bond owners avoid possible forfeiture of interest, double taxation and IRS situations, and helps investors maximize their savings bond investment.
About SavingsBonds.com:
SavingsBonds.com offers a free savings bond calculator with a complimentary, personalized, color-coded, printed Bond Inventory Report, an extensive savings bond information center. The site also provides current series EE and I bond rates, lost bond and re-issue services, as well as links to purchase savings bonds online and popular government forms.