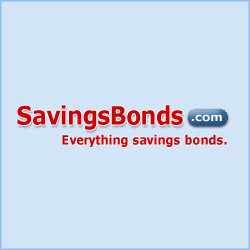 85 million savings owners believe that they too had helped win World War II by purchasing US Savings Bonds.
Spring Lake, NJ (PRWEB) May 22, 2012
SavingsBonds.com salutes savings bond owners on Memorial Day. US savings bond owners played an important role in American history.
In May 1941, U.S. Savings Bonds were introduced as a way for Americans to save for their future, but equally important, purchasing savings bonds would help fund America's defense program during the war. On April 30, 1941, President Franklin D Roosevelt announced a new "Defense" savings bond (also know as the Series E bond) and invited all citizens to join him in "one great partnership."
The new bond program made it easy for everyone to participate financially in the war efforts, and gave rise to a new idea of volunteerism for all Americans, young and old. In July 1942, over 500 national consumer magazines had printed the same design of an American flag with a US War Bond as a symbol of support of the "War Bond" program. From May 1941 through December 1945, more than $54 billion worth of War Bonds were sold. These bonds sales were a key factor in financing World War II.
Savings bonds have been sold for over seven decades with various promotional labels assigned to them including "Patriot Bond" during the Vietnam era, along with the "Freedom Bond" after the September 11, 2001 terrorist attacks. According to Joyce Hams, a Treasury Department Spokesperson, as of December 2011, over seven billion savings bonds have been sold since the program began.
"Savings bonds have definitely played a major roll in American history and the war programs, including the importance of volunteerism and patriotism," says SavingsBonds.com Marketing Director Jackie Brahney. She adds, "Back in the mid 1940's, the US Finance Department had given 85 million savings owners a reason to believe that they too had helped win the war by purchasing US Savings Bonds." Many older Americans feel an emotional attachment to their savings bonds for this very reason.
About The Savings Bond VIP Club:
SavingsBonds.com VIP Club Members have 24/7 access to current bond values, interest rates, timing, taxation and maturity issues displayed on an easy to understand, color-coded, bond-by-bond, personal Bond Inventory Report. Members also receive monthly emailed summary statements with up to date values, interest earnings, along with emailed alerts and strategies about current and upcoming financial events, including maturity and taxation issues. Optional, periodic informative Bond Tips are included along with discounts on lost bond and re-issue services. This pro-active, investor friendly approach helps bond owners avoid possible forfeiture of interest, double taxation and IRS situations, and helps investors maximize their savings bond investment.
About SavingsBonds.com:
SavingsBonds.com offers a free savings bond calculator with a complimentary, personalized, color-coded, printed Bond Inventory Report, an extensive savings bond information center. The site also provides current series EE and I bonds rates, lost bond and re-issue services, as well as links to purchase savings bonds online and popular government forms.