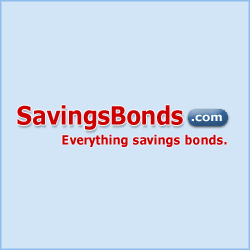 IRS requires that you report savings bond earnings within the year in which the bond reaches final maturity, even if you don't cash it in.
Spring Lake Heights, NJ (PRWEB) November 14, 2012
According to the US Treasury Department, an estimated ten million seniors own savings bonds that are no longer earning any interest. Many owners may have forgotten about the bonds and are unaware that they could be facing the potential of amended tax returns and IRS penalties.
There are approximately $15 billion worth of savings bonds that have reached final maturity and are no longer earning interest. Additionally, approximately a half million matured bonds are added every month, many of them owned by seniors.
"It might just be the case of a lot of senior moments," says Jack Quinn, founder of SavingsBonds.com. He adds, "many may have forgotten about the bonds, misplaced them, and certainly didn't understand the potential tax liabilities when they matured."
While bonds may be easy to purchase, many individuals don't understand how they work. Most don't realize that bonds will continue to earn interest after the bond reaches it's initial maturity – or face value – until it reaches it's final maturity, which is usually 30 years from the issue date. The difference between the purchase price and the final maturity amount is considered taxable interest.
Unfortunately, simply forgetting about the investment and not understanding the IRS rules regarding reporting bond interest is all too common. According to a Bureau of the Public Debt savings bond manual, and a Bankrate.com posting by Dr. Don Taylor, CFA and CFP, "You may defer payment of federal income taxes until an accrual-type savings bond (I Bond or Series EE Savings Bond) reaches final maturity -- 30 years from the issue date -- or until you redeem it, whichever comes first. The Internal Revenue Service requires that you report accrual-type savings bond earnings for federal income tax purposes no later than the year in which a savings bond reaches final maturity, even if you do not redeem it."
Another financial blow to savings bond owners is that there is no longer the ability to defer the interest income due on savings bonds once the bond reaches final maturity. As of September 1, 2004, bond owners are no longer able to defer interest income due on bonds by reinvesting Series H or HH bonds or exchange E, EE bonds for HH bonds.
Bond owners claim they purchase savings bonds for their safety, security and for long-term investment purposes. However, not keeping a close eye on savings bonds maturity dates and poor bond management could result in having to file amendments on tax returns, which may require help from a financial or tax professional. That, along with potential IRS penalties, could become costly for the innocent bond owner.
About SavingsBonds.com:
SavingsBonds.com is a consumer friendly site offering a free savings bond calculator with a complimentary, personalized, color-coded, Savings Bond Inventory Report and unique reports and services that help bond owners avoid losing money and maximize their investment. The site also offers the most extensive savings bond information center with a non-governmental perspective. Current series EE and I bond rates, lost bond services and re-issue services, links to purchase savings bonds online and popular government forms are also available.
About SavingsBonds.com VIP Membership:
SavingsBonds.com VIP Members receive bi-monthly emailed Alerts! which provide updated cash in values, interest rates and earnings, strategies about current and upcoming financial events, including maturity and taxation issues. The Cash In Report ranks bonds in performance order to eliminate guesswork on which bonds should be cashed in and which ones to hold. Members have 24/7 access to a personalized Bond Inventory Report indicating current bond values, interest rates, timing, taxation and maturity issues, displayed on an easy to understand, color-coded, bond-by-bond report. Optional Bond Tips, along with discounts on lost bond and re-issue services are included. The pro-active, investor friendly service helps avoid possible forfeiture of interest, double taxation and IRS situations, helps investors maximize their savings bond investment and avoid losing money.