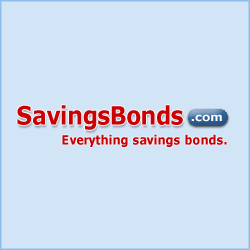 SavingsBonds.com offering free savings bond reports as gift to bond owners this season.
Spring Lake Heights, New Jersey (PRWEB) November 28, 2012
SavingsBonds.com has announced the top cash in tips every bond owner should know this holiday season. Their complimentary bond reports are an unexpected present to bond owners who plan to cash in bonds to purchase gifts or to pay holiday bills.
Nearly 50 million Americans own approximately $180 billion worth in US Savings Bonds. While many indicate they purchased savings bonds as a long-term investment, the reality is many cash them in early to pay for unexpected expenses, especially during holiday seasons.
When investors grab a bunch of bonds, they normally just look at the face value of the bonds and scratch their heads. That's when the guessing begins. They often have no idea what their bonds are actually worth, which bonds they should cash in and which ones they should hold onto, or even understand there are potential tax liabilities.
Until recently, no kind of financial statements or cash in reports were available. Unfortunately, millions of dollars are still forfeited annually by bond owners who don't know the facts about their investment.
"I wish bond owners would take a few minutes to find out values and important facts before cashing in their bonds this holiday," says SavingsBonds.com marketing director Jackie Brahney. She adds, "So many investors just arbitrarily cash in bonds and lose money which could have easily been avoided."
Here are SavingsBonds.com's top 3 cash in tips:
1. Hold onto the "winners," cash in the "losers" - Check the cash in values, interest rate amounts, both current and lifetime, for each bond. If the bonds are still earning interest, cash in the lower yielding bonds first and hold onto the higher performers.
2. Don't forfeit interest – Many bonds post interest every six months based on the anniversary of the bonds. By cashing in a bond just one day early, or prior to a bond's five year anniversary, bond owners could forfeit three to six months worth of interest.
3. Avoid unpleasant year-end tax surprises - The difference between the purchase price and the cash in value of each bond is considered reportable interest. When bonds are cashed in, a 1099-INT will be issued for the total amount of interest earned, usually at year-end. This amount needs to be reported on the tax return in the year the bonds were redeemed. Bond owners who receive social security should be mindful of this amount before cashing in any bonds.
While savings bonds may be a great go-to source for holiday cash, many bond owners make costly mistakes, which could have been avoided by simply checking the internet. SavingsBonds.com's Savings Bond Inventory and Cash-In Reports simplify the entire cash in process for bond owners.
Every bond owner who visits the company's website http://www.savingsbonds.com and wants to calculate bond values for the first time can get a complimentary, color-coded Bond Inventory Report and use of the Cash-In Report, along with other SavingsBonds.com VIP Membership services, for up to 90 days. SavingsBonds.com views these helpful reports as a free, very useful gift to bond owners this holiday season.
About SavingsBonds.com:
SavingsBonds.com is a consumer friendly site offering a free savings bond calculator with a complimentary, personalized, color-coded, Savings Bond Inventory Report and unique reports and services that help bond owners avoid losing money and maximize their investment. The site also offers the most extensive savings bond information center with a non-governmental perspective. Current series EE and I bond rates, lost bond services and re-issue services, links to purchase savings bonds online and popular government forms are also available.
About SavingsBonds.com VIP Membership:
SavingsBonds.com VIP Members receive bi-monthly emailed Alerts! which provide updated cash in values, interest rates and earnings, strategies about current and upcoming financial events, including maturity and taxation issues. The Cash In Report ranks bonds in performance order to eliminate guesswork on which bonds should be cashed in and which ones to hold. Members have 24/7 access to a personalized Bond Inventory Report indicating current bond values, interest rates, timing, taxation and maturity issues, displayed on an easy to understand, color-coded, bond-by-bond report. Optional Bond Tips, along with discounts on lost bond and re-issue services are included. The pro-active, investor friendly service helps avoid possible forfeiture of interest, double taxation and IRS situations, helps investors maximize their savings bond investment and avoid losing money.