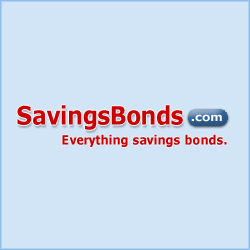 I fear with the elimination of paper bonds, my grandchildren won't even know what a savings bond is, let alone want to invest in them.
Spring Lake Heights, New Jersey (PRWEB) January 24, 2013
US Savings Bonds need a resurrection. Creating a new paper savings bond may be just the thing to help bring back the appeal of this classic American investment.
With the recent inauguration coverage of President Obama, the Martin Luther King, Jr. holiday, and Presidents day next month, there is a feeling of patriotism in the air. It would be the perfect time for the Treasury Department to introduce a new paper savings bond to create a renewed interest and help generate sales for the good old-fashioned paper savings bond. One suggestion for the paper bond might include a picture of our military, or a recent president.
Savings bonds were once considered the widest held security in our country. Due to vast reduction of the savings bond marketing offices in the late 1990's, along with the elimination of the sale of paper savings bonds in January 2012 (due to cost cutting attempts by the government), savings bonds have been out of the public eye, thus losing their appeal.
"It's been a long time since there was a connection to savings bonds," says savings bond expert Jack Quinn. "I fear with the elimination of paper bonds, my grandchildren won't even know what a savings bond is, let alone want to invest in them."
Savings bonds became available in 1935. They became very popular during the 1940's as a way to support war efforts and were advertised and promoted during different national events in America through the World Trade Center attacks in 2001. Over the years, new series of bonds were introduced and some series were renamed such as the War Bond, Patriot Bond, Freedom Bond, as a marketing tactic to tug on America's patriotic heart strings when money was needed to help fund war efforts and support the government.
In 1998, when the Series I Savings Bond was introduced, eight prominent Americans were pictured on different denominations of the I Bonds. This further endorsed how savings bonds were tied to our American heritage. With new Series E and I savings bonds being issued only in electronic form, the patriotism and appeal of owning a bond seems lost.
Many owners indicate that they purchased savings bonds primarily due to patriotic, safety and security reasons. They also indicated the importance of owning a bit of America. Without physically holding paper bonds, or keeping savings bonds top of mind with advertisements, celebrity endorsements or promotions as it was done in the past, it is likely savings bonds may become obsolete for future generations.
About SavingsBonds.com:
SavingsBonds.com is a consumer friendly site offering a free savings bond calculator with a complimentary, personalized, color-coded, Savings Bond Inventory Report and unique reports and services that help bond owners avoid losing money and maximize their investment. The site also offers the most extensive savings bond information center with a non-governmental perspective. Current series EE and I bond rates, lost bond services and re-issue services, links to purchase savings bonds online and popular government forms are also available.
About SavingsBonds.com VIP Membership:
SavingsBonds.com VIP Members receive bi-monthly emailed Alerts! which provide updated cash in values, interest rates and earnings, strategies about current and upcoming financial events, including maturity and taxation issues. The Cash In Report ranks bonds in performance order to eliminate guesswork on which bonds should be cashed in and which ones to hold. Members have 24/7 access to a personalized Bond Inventory Report indicating current bond values, interest rates, timing, taxation and maturity issues, displayed on an easy to understand, color-coded, bond-by-bond report. Optional Bond Tips, along with discounts on lost bond and re-issue services are included. The pro-active, investor friendly service helps avoid possible forfeiture of interest, double taxation and IRS situations, helps investors maximize their savings bond investment and avoid losing money.