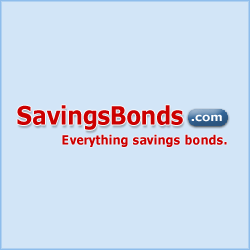 Alec Baldwin would be the perfect celebrity to promote better savings bond management. He is already a successful credit card spokesman.
Spring Lake Heights, NJ (PRWEB) February 20, 2013
With the Oscars approaching, SavingsBonds.com has indicated that the US Treasury Department could have covered the over ten billion dollars worth of 2012 movie ticket sales (CNNMoney article http://cnnmon.ie/Y6BjiW) with proceeds from unredeemed US savings bonds. Additionally, Uncle Sam could have also paid for the popcorn and soda tab with the remaining five billion dollars worth of unredeemed bond proceeds.
There are approximately fifteen billion dollars worth of savings bonds that have reached final maturity, are no longer earning any interest, and have not been cashed in. Various reasons can be attributed to why the unredeemed bond amounts continue to remain high; many bond owners are unaware of these bonds, many have passed away and their heirs are not aware of the bonds, many do not want to cash them in due to potential tax problems, and many could have been lost or destroyed. Bottom line, poor bond management is the main culprit.
Over the years Hollywood celebrities have been tied to the promotion of savings bonds. Actors such as John Wayne, Ronald Reagan, Carol Burnett, Milton Berle, The Three Stooges, as well as actor Ted Danson, from the television show "Cheers", have all played a hand in promoting them. Carole Lombard attended a savings bond event at Times Square. Lassie, Bugs Bunny and Superman have all helped promote savings bonds. However, proper bond management was rarely - if ever - mentioned in these endorsements.
"New on line services, and a popular celebrity such as Alec Baldwin, could help promote better management so bond owners could keep better track of their bonds, and avoid losing money," says Jackie Brahney, marketing director for SavingsBonds.com. "Baldwin would be perfect. He is already a successful credit card spokesman."
In the past when individuals purchased bonds, many placed them in safety deposit boxes, or stuck them in drawers, or stuffed them in shoe boxes in their closets. Millions of savings bonds were simply purchased and forgotten about. Hopefully owners will start to pull out their paper bonds, dust them off and start to properly manage them. Then the US will finally start to see a reduction in the amount of unredeemed savings bonds.
About SavingsBonds.com:
SavingsBonds.com is a consumer friendly site offering a free savings bond calculator with a complimentary, personalized, color-coded, Savings Bond Inventory Report and unique reports and services that help bond owners avoid losing money and maximize their investment. The site also offers the most extensive savings bond information center with a non-governmental perspective. Current series EE and I bond rates, lost bond services and re-issue services, links to purchase savings bonds online and popular government forms are also available.
About SavingsBonds.com VIP Membership:
SavingsBonds.com VIP Members receive bi-monthly emailed Alerts! which provide updated cash in values, interest rates and earnings, strategies about current and upcoming financial events, including maturity and taxation issues. The Cash In Report ranks bonds in performance order to eliminate guesswork on which bonds should be cashed in and which ones to hold. Members have 24/7 access to a personalized Bond Inventory Report indicating current bond values, interest rates, timing, taxation and maturity issues, displayed on an easy to understand, color-coded, bond-by-bond report. Optional Bond Tips, along with discounts on lost bond and re-issue services are included. The pro-active, investor friendly service helps avoid possible forfeiture of interest, double taxation and IRS situations, helps investors maximize their savings bond investment and avoid losing money.