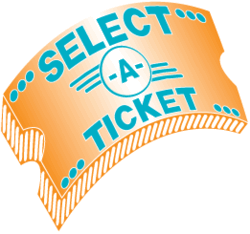 it is very rare that you get a chance to see a team play an exhibition game just weeks after making a summit to the highest peak of the sport
Riverdale, New Jersey (PRWEB) August 28, 2012
New Jersey ticket broker Select-A-Ticket reports a limited number of U.S. Women's soccer tickets available for their matches versus Costa Rica and Australia. Demand for tickets are at an all-time high as the team has never been more popular.
Fresh off a gold medal-winning performance at the Summer Olympics, the U.S. Women's National Soccer Team has the attention and admiration of soccer fans all over the globe. The team recently announced a brief tour that will take them to both North American coasts in the month of September, and a limited number of tickets are currently available for an event that is sure to completely sell out soon in both New York and California.
Led by spirited veterans such as Hope Solo and Abby Wambach, the U.S. Women's Team claimed the gold medal and proved the team is a force to be reckoned with at any level. Fans of all ages and both genders were certainly on their feet after a thrilling 4-3 victory over Canada, and the ladies were simply too much for Japan in the gold medal game, leaving the pitch with a 2-1 victory in front of thousands of American fans that made the trip across the pond.
The first upcoming match will take place on September 1st at Sahlen's Stadium in Rochester, New York. The U.S. will play Costa Rica, a feisty bunch that is hoping to gain the soccer world's attention with a victory over the gold medalists. U.S. Women's Soccer tickets vs Costa Rica are a very hot item, so anyone that is even entertaining the idea of attending this game would be wise to act immediately. US Women's Soccer tickets vs Costa Rica are worth every penny asked, as it is very rare that you get a chance to see a team play an exhibition game just weeks after making a summit to the highest peak of the sport.
A few weeks later the team will play an exhibition on the West Coast in front of what is sure to be a sold out crowd at the Home Depot Center in Carson, California. The Australian Women's National Team will make the trip across the Pacific Ocean to Southern California, and the U.S. team will once again be faced with a challenge. While it is true that more than two weeks separate these two events, folks that wait on the chance to procure USA vs Australia women's soccer tickets will likely miss out on the action. USA vs Australia women's soccer tickets will be some of the most coveted tickets the soccer world has seen in quite some time as a result of the team's popularity and the game's location.