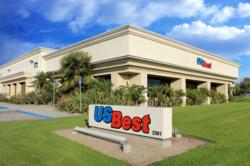 Great opportunities for hard working contractors to grow their companies.
Irvine, California (PRWEB) June 03, 2012
Local contractors across the nation have been called to start their engines-their work truck engines. The construction industry, one of the hardest hit by the recession, still struggles to recover. For many of these companies, working for a national property preservation and REO repair company like US Best Repair Service, now celebrating its 7th year utilizing local contractors, has given these organizations the ability to not only sustain, but grow in the current environment. Employment in default servicing construction has been putting local contractors back to work by preserving and protecting bank and investor properties that have "defaulted". These contractors take care of the yard and cosmetics to maintain the properties curb-side appeal, check and cure potential city violations to ensure the property is up to code, and even complete refurbishments and other repairs. Eventually, these properties will be sold on the real estate market or auctioned.
Property preservation and repairs provide great opportunities for hard working contractors to grow their companies. With that being said, it's important to understand that property preservation is a business, and just like any other business, there are more aspects than just the field work. Construction technology and software businesses are also growing at this time, bringing new and innovative designs and ideals built to support construction, vendor, and project management. Building hardware and supply companies are also seeing increased revenue, along with many other related businesses that are showing signs of recovery and growth.
US Best Repair Service is a leader in their industry and is dedicated to providing solutions. Through education and training, US Best Repair Service will continue to work with the best local companies and bring business back to communities nationwide.
About U.S. Best Repair Service, Inc.
U.S. Best Repair Service, Inc. is a privately owned and operated property preservation company located in Irvine, California. "US Best Repairs" provides the highest quality nationwide service and specializes in Property Preservation & REO Repairs and Maintenance. Its mission is to provide extraordinary service at every opportunity by exceeding expectations of timeliness and quality at the most competitive pricing in the industry.
# # #