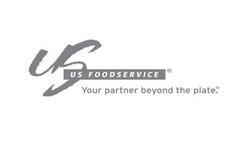 The new space will make it easier for us to continue to provide our customers with
Topeka, Kan. (Vocus) March 16, 2010
U.S. Foodservice-Kansas City today completed a 50,000-square-foot expansion project at its distribution facility in Topeka which will allow the warehouse to stock nearly 13,000 food and food service products.
The expansion increased the facility's cooler space by more than one-third, nearly doubled its freezer space and tripled its available dock space for loading and unloading. Work, which began in June 2009, also included some remodeling that allowed existing office space to expand. The total square footage of the facility is now just under 355,000 square-feet.
Gary Myers, president of U.S. Foodservice-Kansas City, said the expansion is enabled by the division's highly productive workforce.
"The new space will make it easier for us to continue to provide our customers with "Beyond the plate" services while we continue to expand our product offering," Myers said. "The expansion also provided us with a variety of energy-efficient options."
These options include:

Energy-Efficient Lighting – All warehouse and dock fixtures use high-efficiency fluorescent bulbs. There are also fluorescent fixtures throughout the office space. All areas are equipped with motion-sensing controls.
Draft elimination – Vertical levelers were added to dock doors to ensure a tight seal when they are closed. Together with a fourth-side draft seal, air will be sealed out, resulting in an estimated $800-$1,000 savings per dock position, per year.
Reduced heat island effect – A white thermoplastic polyolefin (TPO) roofing membrane and concrete paving were installed to reduce the facility's heat island impact. Heat island effect results from summer warming trends which keep solid surfaces extremely warm from sunlight exposure and absorption. (Dark materials absorb more heat from the sun than lighter-colored ones.)
Recycling/Reuse – Material from demolishing the covered truck yard – except for roofing insulation – was salvaged for reuse or recycling by Bahm Demolition of Silver Lake, Kan. All rack materials for the dry storage area were salvaged from other USF projects across the country.
Additionally, U.S. Foodservice will work with Cascade Energy Engineering of Portland, Ore., to institute an energy management system and to conduct a full facility energy audit.
About U.S. Foodservice:
U.S. Foodservice is one of the country's premier foodservice distributors, offering more than 43,000 national, private label and signature brand items and an array of services to its more than 250,000 customers. The company proudly employs 25,000 associates in more than 60 locations nationwide who are poised to serve customers beyond their expectations. As an industry leader, with access to resources beyond the ordinary, U.S. Foodservice provides the finest quality food and related products to neighborhood restaurants, hospitals, schools, colleges and universities, hotels, government entities and other eating establishments. To find out how U.S. Foodservice can be Your partner beyond the plate®, visit http://www.usfoodservice.com .
###