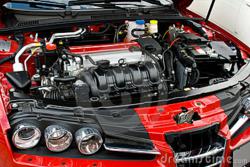 Exchange USA is now proud to offer the best tools available to ramp up
Hampton, VA (PRWEB) June 12, 2013
Being an active duty service person carries with it a certain adrenaline rush that becomes part of our soldiers' personalities. During leave or just during off hours, US military personnel often search for healthy sources of that same rush. Cars have long been a focus of this activity. Exchange USA is now proud to offer the best tools available to ramp up car and truck performance.
Again, this is phase three of Exchange USA's new product line expansion. Phase one – the addition of musical instruments to the Exchange USA inventory – was announced the week of May 5th, 2013. Phase two – the addition of high end wireless devices – was announced during the week of May 13th. This new product line is part of the ongoing expansion effort by Exchange USA that began with the move from the Oceanview section of Norfolk, VA, to the Phoebus section of Hampton, VA, earlier this year. Further initiatives along these lines are expected throughout the remainder of 2013.
Often, young male recruits are criticized for being troublemakers around town, either ingesting too much alcohol or generally being delinquent. Exchange USA recognizes car and truck modification as a healthy, non-destructive alternative to this bad behavior, and stands ready to supply all men and women in uniform excellent deals, financing, and a selection of goods to sink into their favorite hobby. Most Exchange USA customers take advantage of this by applying for low-interest opportunities offered by the company – including US military loans. US military loan (or preferred online military loan) applications are always available online to service persons with all levels of credit. All active duty personnel are qualified. All storefront and online inventory can be financed through one of these loans.
Exchange USA is located in the historic downtown Phoebus section of Hampton, Virginia. Offering consumer and military financing on lifestyle products and travel, Exchange USA was founded in 2009 and is has quickly become a local market leader. Located at 118 Mellen St., the company can be reached at 888-998-9974 or through their website at http://www.myexchangestore.com