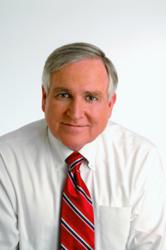 Dallas, TX / Jacksonville, FL (PRWEB) February 03, 2012
U.S. Preventive Medicine, the leader in preventive medicine services, announced that Chairman and CEO Christopher Fey will speak at the 22nd Annual UBS Global Healthcare Services Conference on Tuesday, February 7, 2012, at 2:10 pm ET.
The two-day conference, being held at the Grand Hyatt New York, will feature presentations and updates from senior management from leading healthcare services firms around the world. These industry leaders will help provide insights to investors about near- and long-term marketplace opportunities in the U.S. and internationally.
Fey will present Macaw, his company's award-winning mobile health and fitness app enabled by Qualcomm Life, which is designed to serve as a complete personal health monitor. Macaw was named "Top App" by industry experts and consumer voting at the recent "Mobile Apps Showdown," a competition held in conjunction with the Consumer Electronics Show in Las Vegas.
Macaw is powered by The Prevention Plan™, the first-ever preventive health benefit that applies customized, clinically appropriate preventive strategies to keep medical costs down and drive optimum performance among participants and their respective organizations. A peer-reviewed study published in the Journal of Population Health shows The Prevention Plan is effective in reducing key risk factors that lead to poor health and increased health care costs.
About U.S. Preventive Medicine
U.S. Preventive Medicine (http://www.USPreventiveMedicine.com) is leading a global preventive health movement focused on saving lives and money by keeping people healthy and better managing chronic conditions before they progress. Innovative products - The Prevention Plan™ web-based health management platform, and Macaw mobile health & fitness app - are based on the clinical science of preventive medicine: primary (wellness and health promotion to keep healthy people healthy), secondary (screening for earlier detection/diagnosis) and tertiary (early evidence-based treatment to reduce complications and disability). The company is accredited in wellness and health promotion by NCQA (the National Committee for Quality Assurance) and disease management by URAC. More information can be found on Facebook (Facebook.com/pages/US-Preventive-Medicine), Twitter (@USPM) and YouTube (YouTube.com/thepreventionchannel).
# # #