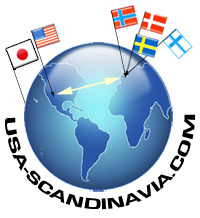 (PRWEB) November 28, 2011
Deal of the Week
By acting as Personal Shoppers in America for their customers in Europe, USA-Scandinavia.com specializes in saving their clients' money. Now they are taking it a step further, by offering their customers a "Deal of the Week".
Each week they will offer a special deal on a popular product, with big savings. Items like Gucci watches, Ralph Lauren sweaters, Nike running shoes, Bare Essentials makeup, Charlotte Russe clothing, and just about anything else you can imagine will be featured.
"As long as our clients can save even more money than usual, we will post the deal," says Bente Fajardo. "It's something we've been planning for a while now. Many times when we are shopping for other
products, we come across amazing deals that we just can't believe…this will give our customers a chance to take advantage of a good deal."
With Christmas time in full swing, offering great prices, deals of the week, and friendly service make online companies like USA-Scandinavia.com more important than ever. You can find them on Facebook, or on the website link below.
###