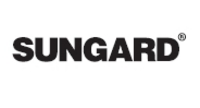 With deep understanding of the insurance industry, technology and process consulting, SunGard's iWorks helps customers like USAble realize a quick time-to-value and achieve rapid delivery of critical worksite solutions.
Atlanta, GA (Vocus) September 29, 2009
USAble Life Insurance has successfully implemented SunGard's iWorks insurance solution suite to help it develop, deploy, sell and administer group insurance and worksite products. SunGard's iWorks, including iWorks Compass, iWorks Enterprise Accounting and iWorks Enterprise Filing, will help support USAble Life's customer service, billing, collections and claim administration. USAble Life is committed to providing quality customer service for its traditional group products as well as voluntary worksite products, such as life, disability, dental and critical illness insurance benefits.
Stu Rubinstein, executive vice president of Life and Disability for USAble Life, said, "SunGard's iWorks is a key part of our strategy for growth in the important area of group benefits. The smooth and timely implementation of iWorks will help us to sell and administer group and individual voluntary products in the workplace as we prepare for the upcoming annual group benefits enrollment period."
Greg Webber, president of SunGard's insurance business, said, "With deep understanding of the insurance industry, technology and process consulting, SunGard's iWorks helps customers like USAble realize a quick time-to-value and achieve rapid delivery of critical worksite solutions."
About USAble Life
USAble Life, a provider of ancillary products, is dedicated to providing a comprehensive portfolio of life, disability, dental and ancillary health products and services. With the USAble Life experience, we recognize our customers have varying need. We value these trusted relationships and are committed to offering excellent service and the comfort of security if something unexpected should occur.
When choosing a company to deliver these important products, customers want assurance they are supported by a financially strong and stable company. With 2008 revenue of more than $380 million and assets in excess of $360 million, USAble Life is committed to that assurance. Our financial strength is rated "A" (excellent) from A.M. Best and "A" (strong) from Standard & Poor's. USAble Life was also named by Ward Group® to its Ward's 50 list of top performing insurance companies for the second year in a row.
Established in 1980, the company has grown to insure more than 1.1 million individuals and is licensed to sell products in 48 states (excluding Alaska and New York) and the District of Columbia. To support customers located throughout the country, USAble Life has presence in nine states across the country.
Headquartered in Little Rock, Arkansas, USAble Life employs approximately 600 dedicated team members that provide superior service to customers. More information about USAble Life is available at http://www.usablelife.com or by calling 1-800-648-0271.
About SunGard iWorks
SunGard iWorks is a business-driven IT product suite for the insurance industry in each of the following major business lines: life/health/annuities/pensions, property and casualty and reinsurance. iWorks offers a range of products and services including front-office tools, policy administration, reinsurance, actuarial calculations, financial accounting, investment accounting, and reporting. SunGard partners with customers to deliver products and services that aligns with changing business and regulatory needs.
About SunGard
SunGard is one of the world's leading software and IT services companies. SunGard serves more than 25,000 customers in more than 70 countries.
SunGard provides software and processing solutions for financial services, higher education and the public sector. SunGard also provides disaster recovery services, managed IT services, information availability consulting services and business continuity management software.
With annual revenue exceeding $5 billion, SunGard is ranked 435 on the Fortune 500 and is the largest privately held business software and services company on the Forbes list of private businesses.
Based on information compiled by Datamonitor*, SunGard is the third largest provider of business applications software after Oracle and SAP.
Continuity, Insurance & Risk has recognized SunGard as service provider of the year an unprecedented six times. For more information, please visit SunGard at http://www.sungard.com
*January 2009 Technology Vendors Financial Database Tracker http://www.datamonitor.com
Trademark Information: SunGard, the SunGard logo and iWorks are trademarks or registered trademarks of SunGard Data Systems Inc. or its subsidiaries in the U.S. and other countries. All other trade names are trademarks or registered trademarks of their respective holders.
For more information please contact:
Adriana Senior
vice president, Media Relations
SunGard Financial Systems
Tel: +1-718-578-1130
###