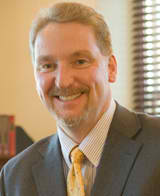 USAWOA Scholarship Foundation shares Grantham's mission of 'serving those who serve' and our passion for education.
Kansas City, MO (Vocus/PRWEB) March 14, 2011
Grantham University, a 60 year old institution delivering accredited online degrees to working adult students around the world, has partnered with the United States Army Warrant Officers Association (USAWOA) Scholarship Foundation to award a fully funded scholarship to a deserving member of the USAWOA community. The scholarship, valued at $36,000, covers tuition, required textbooks, software, and fees for an undergraduate or graduate degree at Grantham University.
"The USAWOA Scholarship Foundation shares Grantham's mission of 'serving those who serve' and our passion for education," said Dr. Fredrick Snow, president of Grantham University. "The University is pleased to partner with them again this year to offer a deserving applicant the opportunity to earn a college degree without worrying about the associated costs."
Applicants must be either a USAWOA member in good standing; a spouse of a member in good standing; or a dependent child (natural and adopted) or dependent stepchild, under the age of 23, of a member in good standing. Members must have been a member of the USAWOA for a minimum of six months prior to the date of the application. Additional scholarship eligibility requirements and the application can be found on USAWOA's Web site. Applications must be submitted by Sunday, May 1, 2011.
Last year's scholarship recipient, Casandra Hutchins, the spouse of an Army Warrant Officer, is well on her way to completing a Bachelor of Science in Business Management. With the flexibility of Grantham University's accredited online degree programs, Hutchins can balance a full-time job, her family, and school, without having to adhere to a set classroom schedule. When asked what surprised her most about online learning, Hutchins commented, "I am amazed by how user friendly the applications are and by how much I am taking away each week."
In addition to the annual scholarship, all members of USAWOA can take advantage of a special tuition grant at Grantham University that includes a discounted tuition rate and Textbook and Software Grant which covers the cost of required textbooks and software. To learn more, visit: http://www.grantham.edu/promo/usawoa.php.
Grantham University has been meeting the educational needs of working adult students for 60 years. Its 100% online degrees are flexible and portable, allowing students to fit education into their life instead of arranging life around their education.
The University offers a variety of associate, bachelor and master's online degrees in areas such as Business Administration, Business Intelligence, Business Management, Computer Science, Criminal Justice, Engineering Technology, Health Sciences, Human Resource Management, Information Systems Security, and Medical Coding and Billing.
For more information about Grantham University and its degree programs, visit: http://www.grantham.edu or call 800-955-2527.
About USAWOA:
Established in 1972, the United States Army Warrant Officers Association seeks to Foster a spirit of patriotism and devotion to duty among its members, recommend programs for the improvement of the Army, disseminate professional information among warrant officers, promote the technical and social welfare of its members, and promote a spirit of true comradeship among its members.
About Grantham University:
Established in 1951, Grantham University is a private institution that specializes in online education for the working adult student. Its mission is to provide accessible, affordable, professionally relevant online degrees in a continuously changing global society. Grantham University's online undergraduate and graduate degree programs include: Accounting, Business Administration, Criminal Justice, Computer Science, Engineering Technology, Health Sciences, Information Technology, Medical Coding and Billing, Nursing, Human Resource Management and Business Intelligence. Grantham University offers a military scholarship program for active duty, reserve, guard, veterans and military family members, as well as scholarships for law enforcement professionals. Grantham's courses are 100% online, allowing students to study at home, at work, on Temporary Duty (TDY) or from almost anywhere in the world. Accredited since 1961 by the Accrediting Commission of the Distance Education and Training Council, Grantham University has compiled a distinguished record as a respected and accredited distance learning university spanning six decades of service to education.
# # #