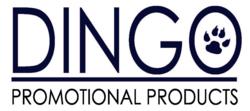 The Australian mining industry is attracting scientists, engineers and health care professionals, as well as the hands-on miners, and our range of products reflect this
(PRWEB) July 26, 2012
The Australian mining boom has helped the country weather the global financial storm better than many others. And, believes the head of branded promotional products company Dingo Promotions, mining has had a positive economic impact on many other industries.
"We have seen a tremendous increase in orders for items that include promotional mugs, stubby holders and USB promotional products, from not just the mining companies themselves, but from the businesses that service them," explained Russell Ashby, Managing Director of Dingo Promotions. "These include machinery and instrument manufacturers, engineering labour hire companies, and OH&S-focused companies."
The demand, says Mr Ashby, has been the impetus for Dingo Promotions to launch branded promotional products that are a perfect fit for the gas and mining industries.
"The Australian mining industry is attracting scientists, engineers and health care professionals, as well as the hands-on miners, and our range of products reflect this," said Mr Ashy. "While we have the traditional promotional mugs, caps and pens we also offer USB promotional products, lanyards and compendiums."
Because Australia hosts mining industry conferences and expos, the demand for these more corporate-type branded promotional products has increased, and, Mr Ashby says, is the reason for Dingo Promotions' growing focus on products that are just right for these events.
"We have gone out of our way to ensure our products are a good fit for all Australian mining industry stakeholders - from pubs to souvenir shops to conference organisers and heavy equipment suppliers," he said. "And because we deliver a premium product, the repeat business we enjoy is always gratifying."
Dingo Promotions range of branded promotional products can be found at DingoPromotions.com.au
About Dingo Promotions
Dingo Promotions is a Western Australian owned business supplying branded promotional products Australia wide. Our clients include Government, Corporate, Hospitality, Events, Education and Clubs.
We ensure "hands on" attention to your personal requirements. With fifteen years experience supplying promotional products, promotional clothing and corporate gifts we are well equipped to assist you in the important decisions regarding your requirements.
Our experienced staff are available to take your order, answer your questions or give you advice on what would work best for your needs. If you are having difficulty with creative inspiration we can help by designing something for you.
For more information about the full range of the direct marketing merchandise available, visit DingoPromotions.com.au