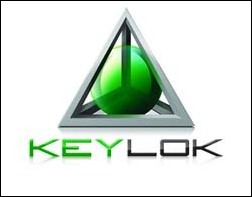 Denver, Colorado (PRWEB) March 14, 2007
Keylok announces the launch of the new company website in the continuing effort to make it easier for decision makers in the software development industry to find the relevant information they need in regard to software security. The new site will establish a foundation that will enable Keylok to better serve their current and future clientele. In addition, it will simplify Keylok's presence and positioning among the competition of the market.
New Identity - In a move to accentuate the very nature of the device that has gained recognition industry-wide as one of the most cost-effective and reliable products to use to combat software piracy, Keylok's new company and graphic identities will be integrated over the next few months into all of Keylok's business correspondence, thus reflecting the solidification of the link between the products Keylok is known for, and the security each Keylok USB, Serial, Parallel Port Dongle has provided for thousands of applications worldwide.
Keylok's new corporate and graphic identities can be viewed immediately on the newly redesigned company website: Keylok Software Application Security
With over twenty-five years experience in the field of software piracy protection, Keylok's success has not happened by accident, but with hard work, commitment and aptitude. By understanding the passions of its customers, Keylok has been obligated to take a steadfast and dedicated approach to their product development and manufacturing standards.
Keylok's dongles continue to provide the utmost in software security at a cost of about fifty-percent less than comparable products, with the lowest failure rate in the industry, and with a "no questions asked" lifetime warranty.
About Keylok
Keylok was founded in Denver, Colorado in 1980 as Microcomputer Applications, Inc., by three former managers/engineers of Martin Marietta. With the invention of the Keylok Dongle, within a short period of time, Keylok earned its highly valued reputation, and twenty-five years later continues to be an industry leader by providing customers with software security they can trust at substantially less than the competition.
Keylok is a privately held company headquartered in Denver, Colorado.
For more information about Keylok or about this release please contact:
Tammy D. Phillips
Marketing Coordinator
Keylok
303.228.0281
###