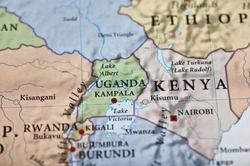 Nairobi, Kenya (PRWEB) July 6, 2009
MemoTrek Technologies - http://www.memotrek.com - the world's leading wholesale supplier of customized and branded USB flash drives to corporate customers in more than 40 countries, is now glad to announce the opening of it's new regional offices in Nairobi, Kenya.
The new MemoTrek branch is located in a prime office location in central Nairobi and is strategically well placed to serve and supply the rapidly developing East African markets.
Bridging the gap between USB flash drive manufacturers and computer hardware suppliers in China and local East African USB wholesalers, traders and marketing agencies, the newly founded MemoTrek Technologies Kenya is providing local customers with an improved buying experience and increased convenience.
By providing professional services to corporate customers and buyers of customized USB flash drives on a local level MemoTrek is making an important step in establishing market position.
After several years of USB flash drive sales in East Africa, MemoTrek's board decision to incorporate a new branch office in Nairobi is mostly based on the vibrant and fast growing IT landscape of Kenya.
In tomorrow's flat world, where high-speed connectivity empowers more and more communities to take part and compete in a global setting, the influence of hard-working, innovative and upwards striving people is going to be a more substantial force of change than ever before, a MemoTrek Kenya spokesman said to members of the national media in Nairobi this week.
Internet penetration rates continue to grow rapidly throughout the region:
The number of East African internet users are likely to double over the next few years, and as they do many of them are likely to be connected via newest technology and fast speeds, gaining leverage over areas in the US or Europe where broadband internet is not yet available to all.
Powered by a joint-venture cooperation with experienced local partners who contribute mainly with market knowledge, existing distribution channels, strong local support and access to a pool of highly qualified human resources with IT background, the new MemoTrek Branch Kenya went operational with wholesale of customized and branded USB flash drives as of 1st July 2009.
Conveniently located in one of Central Nairobi's main office buildings, the Twiga Towers, MemoTrek Technologies Kenya can be easily found in the middle of the action and located in the very heart of East Africa's commercial center.
About MemoTrek Technologies Kenya Ltd.
As your professional wholesale supplier of customized USB flash drives, MemoTrek Technologies Kenya is looking forward to supplying USB wholesalers, resellers and corporate clients throughout East Africa with wholesale volumes of customized USB flash drives - and now also directly from our offices in Nairobi!
For further information please feel free to contact MemoTrek Technologies Kenya:
MemoTrek Technologies Kenya Ltd.
Twiga Towers 3rd Floor Suite 301
Murang'a Road, Nairobi, Kenya
Tel.: +254 20 2488450
Tel.: +254 738 502488
Fax: +254 20 2240835
###