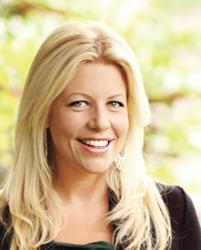 "No one is more vulnerable than an uneducated girl." ~ Freida Pinto, "Girl Rising" Event at Sundance 2013
Santa Monica, CA (PRWEB) April 11, 2013
The Goody Awards for social good is honored to present a Golden Goody Award (aka Oscar for Social Good) to Erica Greve, Unlikely Heroes Founder, on Thurs, April 18, 2013, during their "Girl Rising" documentary screening hosted by USC Annenberg School for Communication and Journalism. This special recognition award is part of a Goody Awards' Girl Empowerment cause marketing campaign.
With 66 million girls out of school ages 5-18, the "Girl Rising" documentary is a powerful reminder of the importance of educating girls for building self esteem, confidence and our economy. Many don't realize that 14 million girls under 18 will be married this year, that's 38,000 girls married today, and 13 girls married in the last 30 seconds. After hearing these numbers, the Goody Awards jumped to support the film's global campaign to educate and empower girls.
This special "Girl Rising" screening and Goody Awards presentation will be held in the USC Annenberg Auditorium, along with a Filmmaker Panel, and USC Annenberg Reception afterwards. Net Impact Los Angeles and Net Impact USC are also promoting sponsors for this event, and focus on education and training for social good jobs. Students, Net Impact Members and Goody Awards Fans are invited to attend, and can RSVP here http://www.eventbrite.com/event/6163787053/efbnen#
The film is directed by Academy Award Nominee Richard E Robbins, and shares the stories of 9 girls in developing nations (Haiti, Peru, Afghanistan, India, Sierra Leon, Egypt, Nepal, Ethiopia, Cambodia) and how education positively changed their lives. The stories are narrated by celebrities, including: Freida Pinto, Anne Hathaway, Selena Gomez, Liam Neesom, Salma Hayek, Cate Blanchett, Meryl Streep, Alicia Keys, Priyanka Chopra, and Chloe Moretz, and were written by local writers who were paired with the girls. This film is brought to by 10x10 and the focus is "educate a girl, change the world". Official "Girl Rising" Trailer http://youtu.be/BJsvklXhYaE.
For the Filmmaker Panel and Q&A, Dr Stacy L Smith (USC Annenberg Professor and Researcher) will moderate a discussion with Beth Osisek ("Girl Rising", Filmmaker, Award-Winning Journalist) and Rediate Tekeste ("Girl Rising", Filmmaker and "World Vision".) Both Beth and Rediate worked on the film, and can provide first-hand insights on this powerful documentary,
Panel moderator Stacy L. Smith (Ph.D., University of California, Santa Barbara, 1999) joined the USC Annenberg faculty in the fall of 2003. Her research focuses on 1) content patterns pertaining to gender and race on screen in film and TV; 2) employment patterns behind-the-camera in entertainment; 3) barriers and opportunities facing women on screen and behind-the-camera in studio and independent films; and 4) children's responses to mass media portrayals (television, film, video games) of violence, gender and hypersexuality.
Goody Awards Founder and Net Impact LA Advisory Board Member Liz H Kelly will present the Golden Goody Award to Erica Greve, founder of anti-human trafficking organization, Unlikely Heroes. Unlikely Heroes exists to rescue, restore and rehabilitate child victims of sex slavery and other forms of human trafficking through the implementation of restoration homes and rescue and prevention programs worldwide. Greve is currently working directly with rescued child victims in Asia, so she will be accepting the Golden Goody Award via satellite from the Philippines where she has a safe house for rehabilitating children.
To reinforce Girl Empowerment messages, weekly videos (April/May 2013) will be posted on the Goody Awards YouTube Channel with celebrity messages from a recent Team True Beauty Panel and more. The first video is now live with Kirsten Vangsness from CBS "Criminal Minds" who focuses on the power of inner beauty.
About Goody Awards
The Goody Awards does Social Good Awards via social media, special events and cause marketing campaigns with brand sponsors in four key areas: women empowerment, health, environment, and education. The Goody Awards mission is to inspire change by recognizing the good in the world. Anyone can tweet an award at anytime via social media, and each tweet counts as a vote towards Goody Awards of the Month and Year in 5 categories: #HeroGoody #EcoGoody #TeamGoody #TeacherGoody and #GoodDeedGoody. CEO/Founder Liz H Kelly has built advertising campaigns and recognition programs for Fox Interactive Media/MySpace, Paramount Pictures, and the first Sprint PCS. http://goodyawards.com
About the USC Annenberg School for Communication and Journalism
Located in Los Angeles at the University of Southern California, the Annenberg School for Communication and Journalism is a national leader in education and scholarship in the fields of communication, journalism, public diplomacy and public relations. With an enrollment of more than 2,200 students, USC Annenberg offers doctoral, master's and bachelor's degree programs, as well as continuing development programs for working professionals, across a broad scope of academic inquiry. The school's comprehensive curriculum emphasizes the core skills of leadership, innovation, service and entrepreneurship and draws upon the resources of a networked university located in the media capital of the world. http://annenberg.usc.edu
About Net Impact and Net Impact Los Angeles
Net Impact is the leading nonprofit that empowers a new generation to create positive social and environmental change in the workplace and the world. The Net Impact Los Angeles Professional Chapter uses the power of business to solve social and environmental problems throughout greater Los Angeles by connecting people, educating professionals and creating impact. http://netimpactla.org/