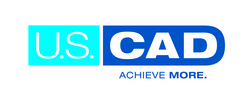 U.S. CAD's Participation in the Autodesk Assistance Program is a great way for U.S. CAD to help displaced members of the architecture, engineering and manufacturing communities update their skills and improve their employability in a down economy
Costa Mesa, Calif. (PRWEB) April 22, 2009
U.S. CAD, Inc, one of the Western U.S.'s largest providers of computer-aided design (CAD) consulting, training and support services, and the region's largest Autodesk value-added reseller, announced today it will participate in the Autodesk Assistance Program for displaced workers, providing free or significantly discounted education, support and tools to qualifying customers who need them most. Today's economic challenges have impacted U.S. CAD's customers significantly and the Autodesk Assistance Program will help displaced workers maintain and enhance their 3D-design technology skills to remain competitive in the marketplace.
U.S. CAD will be offering a variety of services and education programs to its displaced design and engineering customers. Qualifying individuals will be eligible to receive:

A free 13-month-term student license for AutoCAD, Autodesk Revit Architecture, AutoCAD Inventor Professional, or AutoCAD Civil 3D software.
Free on-demand training available 24 hours a day, 7 days a week, provided online via vBooks - powered by Retrieve Technologies, Inc. (requires Internet access).
The opportunity to fill open seats in one of the following U.S. CAD classroom training classes for a nominal fee of $350: AutoCAD Fundamentals, Revit Architecture Fundamentals, Revit Structure Fundamentals, Revit MEP Fundamentals, Autodesk Inventor Fundamentals or AutoCAD Civil 3D Fundamentals at one of U.S. CAD's Autodesk Authorized Training Centers. Qualified individuals who take advantage of this training enjoy a savings of $750-$1,050 over the typical non-assistance program enrollment fees.
The opportunity to take Autodesk Certified Associate and Certified Professional certification exams at a discounted rate on AutoCAD, Autodesk Revit Architecture, Autodesk Inventor or AutoCAD Civil 3D at one of U.S. CAD's Autodesk Authorized Certification Centers.
In order to be considered for the program, applicants must register at http://www.autodesk.com/assistance and provide information that will allow Autodesk to verify their unemployment status. Once accepted into the Autodesk Assistance Program, applicants may register for one of the training classes listed above at http://www.uscad.com/training.html.
Enrollment in the Autodesk Assistance Program, software downloads, classroom training and certification will be available from April 2, 2009, until December 31, 2009. Classroom training is subject to training center scheduling and availability.
"U.S. CAD's Participation in the Autodesk Assistance Program is a great way for U.S. CAD to help displaced members of the architecture, engineering and manufacturing communities update their skills and improve their employability in a down economy," said Danny Counts, President of U.S. CAD. "In the midst of this economic downturn, companies are retooling their processes and adopting advanced technologies in the areas of BIM, IPD and Digital Prototyping to be more competitive today and to prepare for future growth tomorrow.
"Employers are looking for talented individuals who possess these skills and can operate these tools," Counts added. "By offering free access to these software applications, very low-cost access to training and the certifications to prove their skills to prospective employers, U.S. CAD is giving these displaced workers the competitive edge to gain new employment in this current job market and beyond."
In today's economic climate, customers need interoperable and flexible technology tools that can help them deliver projects more quickly and cost-effectively with fewer resources - advantages now and when the economy turns. By participating in the Autodesk Assistance Program, U.S. CAD gives displaced or out-of-work design and engineering professionals the opportunity to enhance existing skill sets, remain active in the professional community and emerge from this economic downturn stronger than when they went into it.
About U.S. CAD
Based in Costa Mesa, Calif., U.S. CAD, Inc. (formerly L.A. CAD) is a major provider of computer-aided design (CAD) consulting, training and support services, and Autodesk software solutions. Specializing in the civil, mechanical, architectural, building-engineering, geospatial and design visualization industries, the company provides technical expertise and customized training to deliver superior customer solutions. Customers value U.S. CAD's quality instruction from Autodesk Approved Instructors, and its flexible training options, including modular mobile training labs. With Autodesk training centers at its Costa Mesa, Los Angeles, San Diego, Las Vegas and Honolulu locations, U.S. CAD has become the Autodesk software provider of choice for many of the West's leading CAD-related companies. For more information, visit http://www.uscad.com or call (877) 648-7223.
U.S. CAD is a trademark of U.S. CAD, Inc. Autodesk, Autodesk Inventor, AutoCAD, Civil 3D, Inventor and Revit are registered trademarks or trademarks of Autodesk, Inc., in the USA and/or other countries. All other brand names, product names, or trademarks belong to their respective holders.
###