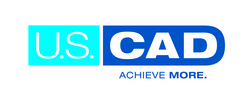 At U.S. CAD, we are well aware that AutoCAD and Autodesk Building Information Modeling software are critical applications around which you have built the success of your business
Costa Mesa, CA (PRWEB) July 29, 2009
U.S. CAD, the Western U.S.'s largest provider of Building Information Modeling (BIM) products and services, and one of Autodesk's largest solutions resellers, hosted a "BIM in Practice Conference" at the Southern California Edison Sustainability Center on Tuesday, July 21, 2009. This thought-leadership event created industry awareness about BIM among top design- and construction-industry professionals and raised money for the Environmental and Energy Study Institute (EESI). The EESI is a non-profit organization dedicated to educating policymakers, developing innovative policies to protect the climate and ensuring a healthy, secure, and sustainable future for America. Attendees heard first hand from industry leaders about important trends and changing practices in design and construction, while contributing to a valuable cause.
"With more than 100 attendees, the BIM in Practice Conference was a 'must-attend' event for business owners, principals and executive managers wanting to learn more about Building Information Modeling, BIM's interaction with Sustainable Design, and how these initiatives will enable businesses to stay competitive at this critical time in the design industry," said Danny Counts, CEO of U.S. CAD. "In this one-day conference, attendees gained in-depth knowledge of the latest Autodesk BIM and Sustainable Design technologies, and learned valuable BIM Implementation tips from various leaders in the A/E/C/O community in Southern California, while raising money for an important cause − the Environmental and Energy Study Institute."
The BIM in Practice Conference featured industry experts discussing first hand their experiences with BIM, why their organizations are adopting BIM technology, the BIM adoption process, the cost-saving benefits of transitioning to BIM, and advice they would give the design and construction community with respect to transitioning their own organizations to BIM. Among the presenters at this conference were:

Daniel Hebert, LEEP AP, President - U.S. CAD
Nat Wilson, Campus Architect - California State University, Northridge
Matt Heideman, Project Manager - Psomas
John Robinson, LEED AP, Director of Information Technology/Associate - LPA
Kerry Parker, LEED AP, Managing Principal - T.M.A.D. Taylor & Gaines
Nicolas Zent, LEED AP, BIM Manager - C.W. Driver
Frank Peters, Construction Modeling Manager - McCarthy
About U.S. CAD
U.S. CAD is a BIM and manufacturing industry consultant and the largest Autodesk Authorized Value Added Reseller on the West Coast. U.S. CAD specializes in helping its customers integrate BIM, Sustainable Design and Digital Prototyping technologies within their organizations by incorporating a variety of Autodesk solutions along with implementation, training, BIM modeling and production, and configuration services. U.S. CAD's expertise is sought after by an impressive array of companies because of their expertise in implementing advanced technologies and their unique mix of services including process assessment and consulting, knowledge assessment, flexible expert training options, project mentoring and technical support services. U.S. CAD has offices in Costa Mesa, Los Angeles, San Diego, Las Vegas and Honolulu.
"At U.S. CAD, we are well aware that AutoCAD and Autodesk Building Information Modeling software are critical applications around which you have built the success of your business," said Counts. "Because of this, it is important that U.S. CAD can support you and offer your extended design team with unique services such as BIM Implementation, Production, and Content Development. U.S. CAD continually strives to ensure you receive the service and support you need to be successful in today's changing markets."
To find out all the ways U.S. CAD helps its customers "Achieve More!" go to http://www.uscad.com or http://www.uscadbim.com.
About Environmental and Energy Study Institute
The Environmental and Energy Study Institute (EESI) is a non-profit organization established in 1984 by a bipartisan, bicameral group of members of Congress to provide timely information and develop innovative policy solutions that set us on a cleaner, more secure and sustainable energy path. EESI accomplishes these objectives in three ways: Policymaker Education, Networking & Coalition Building, Policy and Development. EESI is governed by a diverse Board of Directors made up of environmental, business and academic leaders and has a multidisciplinary professional staff. For more information or to make a donation visit: http://www.eesi.org.
U.S. CAD and L.A. CAD are trademarks of U.S. CAD, Inc.
###