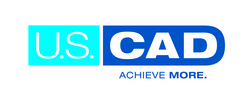 I want to acknowledge your commitment and dedication to C.W. Driver in supporting our BIM production efforts for Revit Architecture, Revit Structure and Revit MEP
Costa Mesa, Calif. (PRWEB) January 5, 2009
U.S. CAD, the largest Autodesk® software reseller in the Western United States and a leading provider of computer-aided design (CAD) services and products, today announced the launch of its Building Information Modeling (BIM) production services to customers in California and Nevada. U.S. CAD has been providing BIM production in Hawaii for several years and is now extending these services to the California and Nevada markets. U.S. CAD provides BIM modeling and production services in such areas as design documentation, construction and coordination, as well as BIM content development to product manufacturers so their products can be provided to architects and engineers in the Autodesk Revit® format for use in BIM models.
In conjunction with this launch, U.S. CAD is also launching a new BIM-focused website at http://www.uscadbim.com. The site will feature U.S. CAD's BIM production service offerings, as well as its BIM software implementation expertise to help companies utilize Autodesk BIM technologies, such as Revit Architecture, AutoCAD® and Civil 3D® software, within their own firms The site will also feature BIM projects completed by U.S. CAD, along with customer testimonials. In addition, the site will have a BIM events calendar and other resources to keep customers up to date on the latest BIM news, activities and knowledge.
"We are excited to bring these services to California and Nevada at a time when the industry is quickly demanding BIM deliverables and expertise from architects and engineers. Our goal is to help architects and engineers in California, Nevada and Hawaii meet their BIM production requirements and realize the benefits of BIM implementation within their organizations," said Danny Counts, CEO of U.S. CAD. "This is another example of how U.S. CAD continues to strengthen our service offerings to ensure our customers get the most out of their Autodesk software investments to help them Achieve More. Integrating BIM can help organizations win business, compete more effectively and increase efficiencies that contribute to their continued success."
BIM for Design & Documentation:
Many design firms find themselves with the requirement to produce BIM deliverable for their clients, but have not yet fully implemented BIM inside their firms. Outsourcing to U.S. CAD allows them to continue using established work processes and utilize U.S. CAD's team to produce their BIM deliverables. They might be a small firm that already outsources their production work to a traditional drafting service. By utilizing U.S. CAD's production services, they can gain a competitive advantage by marketing their ability to do BIM instead of just producing 2D CAD files. In addition, moving their production work to U.S. CAD allows them to gain other benefits inherent to BIM, such as higher quality documents with plans, sections, elevations and schemes fully coordinated. This can lead to a reduction in requests for information (RFIs) and an increase in client satisfaction.
BIM for Construction & Coordination:
More and more general contractors and construction firms find they can use BIM technology to evaluate a project for constructability by doing a "virtual build" before beginning physical construction. This allows contractors to significantly reduce construction delays and cost overruns, and deliver higher value to developers. U.S. CAD works with general contractors and construction firms to take 2D construction documents from the various design disciplines and turn them into 3D BIM models. U.S. CAD can help them bring these models together for electronic clash detection and conflict resolution, allowing them to issue RFIs and change orders prior to physical construction, well before they become problems in the field and delay the project.
BIM Content Development:
In order to efficiently use BIM, architects and engineers need well-developed templates and ready access to the parts and pieces that make up their designs. They need families for everything in the building design - from walls, doors and windows, to ducts, pipes and fittings. They also need all of the furniture, fixtures and equipment needed for everything from interior design to bathroom layouts. In addition, they need all of the title blocks, labels, annotations and schedule tables to complete their construction documents efficiently. Instead of building this content themselves, U.S. CAD can quickly build these items for them. Outsourcing content development allows architects, engineers and product manufacturers to concentrate on creating their designs and products, without worrying about the other details.
BIM Software Implementation:
U.S. CAD's BIM software implementation process follows the Consultative Method developed by Autodesk Consulting and adopted by U.S. CAD as part of the Auto Technology Implementation Expert Program. The Consultative Method is a set of best practices developed by Autodesk to create a flexible, scalable and repeatable process to implement Autodesk technology. This method provides a structured process to develop a comprehensive implementation plan, implement that plan, and confirm the desired outcome of the BIM software implementation.
What Customers Are Saying About U.S. CAD's BIM Production Services,
"I want to acknowledge your commitment and dedication to C.W. Driver in supporting our BIM production efforts for Revit Architecture, Revit Structure and Revit MEP," said Nicholas Zent, BIM manager of C.W. Driver. "Your production staff has surpassed our expectations in helping us get our projects completed in time for our submittal deadline and with a quality that exceeded our expectations."
About U.S. CAD:
Based in Costa Mesa, Calif., U.S. CAD, Inc. (formerly L.A. CAD) is a major provider of computer-aided design (CAD) consulting, training and support services, and Autodesk software solutions. Specializing in the civil, mechanical, architectural, building-engineering, geospatial and design visualization industries, the company provides technical expertise and customized training to deliver superior customer solutions. Customers value U.S. CAD's quality instruction from Autodesk Approved Instructors, and its flexible training options, including modular mobile training labs. With Autodesk Authorized Training Centers (ATCs) at its Costa Mesa, Los Angeles, San Diego and Honolulu locations, U.S. CAD has become the Autodesk software provider of choice for many of the West's leading CAD-related companies. For more information, visit http://www.uscad.com or call (877) 648-7223.
U.S. CAD is a trademark of U.S. CAD, Inc. Autodesk AutoCAD, ATC, Civil 3D and Revit are registered trademarks or trademarks of Autodesk, Inc., in the USA and/or other countries. All other brand names, product names, or trademarks belong to their respective holders.
###