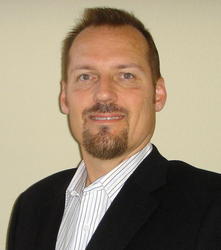 Jim Lambert's leadership of our technical operations and the various vertical market segments will bring consistency and added customer focus to these areas, while also improving our operational efficiency
Costa Mesa, Calif. (PRWEB) March 31, 2008 - U.S. CAD, the Western U.S.' s largest provider of computer-
aided design (CAD) services and products, and its largest Autodesk solutions reseller, has promoted Jim Lambert to technical operations director, leading the company's rapidly growing technical divisions and expertise. U.S. CAD's technical divisions, including Manufacturing, Infrastructure, Geospatial, Building, Technical Support, Training, Professional Services, Project Management and IT, account for nearly half of the company's personnel.
"Jim Lambert's leadership of our technical operations and the various vertical market segments will bring consistency and added customer focus to these areas, while also improving our operational efficiency," said Danny Counts, CEO of U.S. CAD. "We're delighted to have someone of Jim's caliber take on this important role, and we're confident in his abilities to further strengthen and grow our technical resources in support of our business and our customers."
Lambert, who joined U.S. CAD as project manager in 2007, has nearly 25 years of CAD, engineering and project-management experience. Since arriving at U.S. CAD, he has successfully managed key architecture, engineering and construction (AEC) projects, including helping customers transition to the latest Autodesk Solutions, such as Civil 3D. He has also been active in managing consulting projects in production services, including custom programming, scanning and conversion, and drafting/design input services.
Before joining U.S. CAD, Lambert worked for several years as a civil designer and more recently served as director of technical operations for The Keith Companies, one of the largest, publicly held "Engineering News-Record 500" engineering firms based in Southern California. In that capacity, he managed companywide initiatives, including major software implementations, multi-office application training and corporate CAD standards and best practices development and deployment.
About U.S. CAD
Based in Costa Mesa, Calif., U.S. CAD, Inc. (formerly L.A. CAD) is a major provider of computer-aided design (CAD) consulting, training and support services, and Autodesk software solutions. Specializing in the civil, mechanical and architectural design, building-engineering and geospatial industries, the company provides technical expertise and customized training to deliver superior customer solutions. Customers value U.S. CAD's quality instruction from Autodesk Approved Instructors, and its flexible training options, including modular mobile training labs. With Autodesk Authorized Training Centers at its Costa Mesa, Los Angeles, San Diego, Honolulu and Guam locations, U.S. CAD has become the Autodesk provider of choice for many of the West's leading CAD-related companies. For more information, visit http://www.uscad.com.
U.S. CAD and L.A. CAD are trademarks of U.S. CAD, Inc.
###