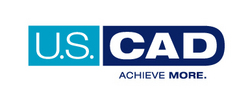 With more than 400 annual participants, SCCS is the biggest event of its kind in California, and a 'must-do' for architects, civil, electrical and structural engineers, mapping and geospatial professionals, and manufacturing designers who are at the leading edge of their fields - and dedicated to staying there
Costa Mesa, CA (PRWEB) August 7, 2008
U.S. CAD, the Western U.S.'s largest provider of computer-aided design (CAD) services and products, and its largest Autodesk solutions reseller, will host the fourth annual Southern California CAD Summit Thursday, Sept. 25, 2008, at the San Diego Convention Center. Each year SCCS attracts hundreds of participants from the Western region's architectural, civil, manufacturing, geospatial and building engineering fields to learn about the latest Autodesk technologies and fine-tune their skills.
This year's conference, themed "Come Together: Integrating Data Across the Extended Design Team," will feature more than 45 classes focusing on emerging technologies in such areas as Building Information Modeling (BIM), sustainable or "green" building design and Integrated Project Delivery (IPD). Classes will spotlight the latest Autodesk software solutions and be taught by U.S. CAD's team of Autodesk Certified Instructors. The event will begin at 7:30 a.m. (classes start at 8:30 a.m.) and continue until 5:15 p.m.
"With more than 400 annual participants, SCCS is the biggest event of its kind in California, and a 'must-do' for architects, civil, electrical and structural engineers, mapping and geospatial professionals, and manufacturing designers who are at the leading edge of their fields - and dedicated to staying there," said Danny Counts, CEO of U.S. CAD. "In this one day, participants will gain in-depth knowledge of the latest Autodesk technologies and learn valuable, hands-on training tips from the strongest technical team in California, which they can put to work right away."
A sampling of the more than 45 SCCS class topics include:

"They're More Like Guidelines - Implementing Autodesk Vault"
"Design Visualization in 3ds MAX Design"
"Gotta Have Style With Civil 3D"
"MapGuide Enterprise for Facilities, Project Management & GIS!"
"Setting up your Projects in Revit Structure"
"Bringing it all Together with NavisWorks"
"Using Multileaders and Creating Multileader Styles in AutoCAD 2009"
"A Day in the Life of Design Visualization"
"A Better AutoCAD - AutoCAD Map 3D!"
"Structural Analysis Workflows with Revit Structure"
"Green Building Analysis Using IES"
"Structural Collaboration with the Extended Design Team"
"Arghh! I've been framed. Frame Generator in Inventor"
"New Feature Enhancements in AutoCAD Architecture 2009"
"Gas & Electric Utility Solutions: Integrating Your Engineering Design & Asset Management Workflows"
A full schedule of SCCS classes, including instructor profiles, is available at http://www.uscad.com/cad_summit_classes.html. All classes will be held on the third floor of the San Diego Convention Center, near the West Terrace (Rooms 7A, 7B, 8, 9, 10, 11A, 11B and 6E).
American Institute of Architects members can earn one AIA Continuing Education learning unit in 27 of the SCCS classes offered.
Early bird registration for SCCS at a 20% discount is available through Aug. 20; standard registration runs Aug. 21 - Sept. 19. For more information and to register online, go to http://www.uscad.com/cad_summit_register.html.
About U.S. CAD
Based in Costa Mesa, Calif., U.S. CAD, Inc. (formerly L.A. CAD) has grown to be the largest Autodesk reseller in California and the Western U.S., employing more than 60 employees, including 55 at its California offices that support customers using Autodesk technologies. U.S. CAD employs nearly 30 Technical Specialists, plus an additional 25 Autodesk Consultants through its strategic partner K-TEK Solutions, based in Northern California. With this technical bench strength of well over 50 individuals; U.S. CAD represents the strongest Autodesk technical team in California. U.S. CAD's expertise is sought after by an impressive array of companies because of its unique mix of technology implementation, project assessment, process consulting, knowledge assessment, project mentoring, flexible training options and expertise, and technical support services. U.S. CAD has grown rapidly due, in part, to its commitment to respecting the needs of its business partners and honestly communicating how complex technologies are successfully implemented, and to delivering solutions with the highest level of integrity.
"At U.S. CAD, we are well aware that AutoCAD and Autodesk software are critical applications around which you have built the success of your business," said Counts. "Because of this, it is important that you know what U.S. CAD has to offer you moving forward. We at U.S. CAD continually strive to make sure you receive the service and support you need to be successful in today's changing market."
To find out what makes U.S. CAD unique and all the ways it can help its customers "Achieve More!" go to http://www.uscad.com.
U.S. CAD and L.A. CAD are trademarks of U.S. CAD, Inc.
###