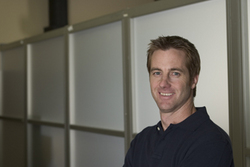 It is this unique combination of services that allows AEC firms throughout the country to immediately meet the BIM requirements of their customers to compete more effectively and win more work.
Costa Mesa, Calif. (PRWEB) September 10, 2009 -
U.S. CAD™, the largest Autodesk reseller in the Western United States and a leading provider of Building Information Modeling (BIM) technology and consulting services, today announced the expansion of its BIM Production Services to specifically address the needs of Architecture, Engineering and Construction (AEC) firms looking to fast-track their BIM adoption initiatives. In addition to benefiting from U.S. CAD's comprehensive BIM Implementation process, AEC firms can now leverage the company's growing BIM Production team to more effectively compete for and win projects requiring BIM deliverables.
BIM capability is now required by many project owners, especially in the government, healthcare and education markets. At the same time, an increasing number of general contractors now require BIM in order to participate in design-build projects. As a result, it is increasingly important for AEC firms to become BIM-enabled. When AEC firms do not yet have the ability to meet these BIM requirements, they can still compete for and win these jobs by utilizing U.S. CAD's BIM Production team as an extension to their own design teams. Moreover, U.S. CAD's services can remain completely transparent to the AEC firm's clients. Firms can immediately leverage the power of BIM for earlier decision making, electronic clash detection and better project coordination - all leading to more sustainable designs. The resulting increase in project quality, as well as the ability to deliver projects faster and more economically, allows these firms to win more work in today's highly competitive market.
"On one hand we are helping firms implement BIM technology themselves, while on the other hand we are helping them produce their BIM deliverables until they are fully self-sufficient," said Danny Counts, CEO of U.S. CAD. "It is this unique combination of services that allows AEC firms throughout the country to immediately meet the BIM requirements of their customers to compete more effectively and win more work."
U.S. CAD has also launched a BIM-focused website at http://www.uscadbim.com for AEC firms to learn more about BIM, download BIM documents and white papers, view BIM projects produced by U.S. CAD, and read customer testimonials. The website features detailed information about U.S. CAD's BIM Implementation process, as well as its BIM modeling, production and content-development services utilizing Revit Architecture, Revit Structure, Revit MEP and AutoCAD Civil 3D for BIM modeling; Autodesk Navisworks for project coordination and clash detection; and Autodesk Ecotect for sustainable-design analysis.
BIM Production Customer Testimonial
"I want to acknowledge U.S. CAD's commitment and dedication to C.W. Driver in supporting our BIM production efforts for Revit Architecture and Revit MEP. Your production staff has surpassed our expectations in helping us get our projects completed in time for our submittal deadline and with a quality that exceeded our expectations," said Nicholas Zent, BIM Manager for C.W. Driver.
About U.S. CAD
Headquartered in Costa Mesa, Calif., U.S. CAD is an AEC and manufacturing industry consultant and the largest Autodesk Authorized Value Added Reseller on the West Coast. U.S. CAD's expertise is sought after by an impressive array of companies to help them implement BIM, sustainable design and digital prototyping tools with a comprehensive mix of implementation services, including process assessment and consulting, flexible training options, project mentoring, BIM modeling and production, and technical support services. U.S. CAD has offices in Los Angeles, Costa Mesa, San Diego, Las Vegas and Honolulu. To find out all the ways U.S. CAD helps its customers "Achieve More!" go to http://www.uscad.com or http://www.uscadbim.com
U.S. CAD is a trademark of U.S. CAD, Inc. Autodesk, AutoCAD, ATC, Civil 3D and Revit are registered trademarks or trademarks of Autodesk, Inc., in the USA and/or other countries. All other brand names, product names, or trademarks belong to their respective holders.
# # #