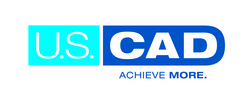 We are honored to receive Autodesk's ATC designation, which signifies that we have met the most rigorous standards and provide the very highest level of instruction in the latest Autodesk technologies
Honolulu, Hawaii (PRWEB) December 8, 2008
U.S. CAD, the largest Autodesk reseller in the Western United States and a leading provider of computer-aided design (CAD) services and products, announced today it has been designated an Autodesk Authorized Training Center in Hawaii. U.S. CAD's Honolulu office is only the second organization in Hawaii to receive the distinguished ATC designation. It is U.S. CAD's fourth ATC designation overall, with the others certifying the company's training centers in Los Angeles, San Diego and Costa Mesa, Calif.
"We are honored to receive Autodesk's ATC designation, which signifies that we have met the most rigorous standards and provide the very highest level of instruction in the latest Autodesk technologies," said Yoshi Honda, U.S. CAD Director of Operations for Hawaii. "This is another example of how U.S. CAD continues to strengthen our service offerings in Hawaii to ensure our customers can utilize the best Autodesk solutions to help their business succeed and Achieve More. People and organizations that train with an ATC get the greatest return on investment by building their knowledge in the latest productivity features, learning best practices, and developing the skills they need to make the most of their Autodesk software."
ATC Designation Ensures Quality:
Quality is what distinguishes Autodesk ATCs from any other training provider. Autodesk Authorized Training Centers (ATCs) ensure that only highly qualified instructors and superior facilities are used for training, which translates into the best instruction for beginners and experts alike. ATCs base their classes on Autodesk recommended course descriptions and have the added advantage of utilizing Autodesk Official and Autodesk Approved Training materials. In addition, ATC managers and instructors are given strong support from Autodesk to ensure the training experience exceeds expectations. Facilities are held to the highest standard so students enjoy a comfortable classroom setting with a workstation dedicated solely to them.
Representative Classes and AIA Credits U.S. CAD's ATC classes in Hawaii and California are designed specifically to fit a variety of beginning and advanced learning needs.

Essentials training is the most popular. These classes enable new users to learn the key capabilities of Autodesk software.
Transition classes allow experienced users to apply their skills to new software versions and/or cross over to different Autodesk products.
Master classes focus on the advanced skills and topics required to improve productivity and effectiveness.
Solution classes apply a process-based approach. These classes build on student's industry knowledge and present strategies for tackling real-life projects. These classes employ real-world exercises that reflect a design professional's daily activities.
Many of U.S. CAD's ATC courses also are certified by the American Institute of Architects (AIA) for Continuing Education Credits. Additional information about earning credits for mandatory continuing education classes and other professional development programs can be obtained by calling U.S. CAD at (877) 648-7223.
ATC Benefits Summary:
All of U.S. CAD's Autodesk Authorized Training Centers offer many benefits, including:

Quality monitored and maintained for consistency by Autodesk;
Instruction based on courseware from Autodesk;
Highly qualified and knowledgeable instructors who are up to date on Autodesk's latest technology;
Dedicated workstations within state-of-the-art training facilities;
Hands-on sample projects and exercises that emphasize real-world application;
Classes, at various skill levels, to meet students' needs;
Times that are convenient as well as custom and onsite training;
A valuable certificate of completion that's recognized in a range of professions; and
Validation of product knowledge as an Autodesk Certified User or Autodesk Certified Expert when a certification exam is taken at an ATC test delivery facility.
About U.S. CAD:
Based in Costa Mesa, Calif., U.S. CAD, Inc. (formerly L.A. CAD) is a major provider of computer-aided design (CAD) consulting, training and support services, and Autodesk software solutions. Specializing in the civil, mechanical, architectural, building-engineering, geospatial and design visualization industries, the company provides technical expertise and customized training to deliver superior customer solutions. Customers value U.S. CAD's quality instruction from Autodesk Approved Instructors, and its flexible training options, including modular mobile training labs. With Autodesk Authorized Training Centers at its Costa Mesa, Los Angeles, San Diego and Honolulu locations, U.S. CAD has become the Autodesk provider of choice for many of the West's leading CAD-related companies. For more information, visit http://www.uscad.com or call (877) 648-7223.
U.S. CAD is a trademark of U.S. CAD, Inc. Autodesk and the Autodesk logo are registered trademarks of Autodesk, Inc., in the USA and/or other countries. All other brand names, product names, or trademarks belong to their respective holders.
###