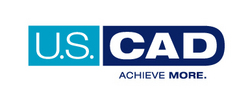 NavisWorks enables all members of a project team to visualize the entire project, before it's ever completed - in fact, before it's even started
Costa Mesa, Calif. (PRWEB) May 15, 2008
U.S. CAD™, the Western U.S.'s largest provider of computer-aided design (CAD) services and products, and its largest Autodesk® solutions reseller, has been authorized to sell Autodesk's NavisWorks® software solutions throughout the Western region.
Autodesk NavisWorks is a set of widely used software solutions that enable project design and building professionals to unite their work into a single, synchronized building information model (BIM). With its neutral viewing environment, NavisWorks enables team members to reliably share, combine, review and perfect detailed 3D design models of any size, regardless of the format they were created in. By combining the high-quality information created by BIM applications such as Autodesk Revit®-based software with geometry and data from other design tools, NavisWorks products enable a real-time, whole-project view for effective 3D coordination, 4D planning, photorealistic visualization, dynamic simulation and accurate analysis.
"NavisWorks enables all members of a project team to visualize the entire project, before it's ever completed - in fact, before it's even started," said Danny Counts, CEO of U.S. CAD. "It's an invaluable tool for improving design decision-making, construction documentation, performance prediction and planning, even management and operation of the facility upon completion."
"We're pleased to offer NavisWorks to our design- and building-industry customers, and we have the expertise to help them take full and immediate advantage of the technology to develop better building designs, and save time and money in the process," Counts added.
U.S. CAD at Ecobuild America Show, May 19-22 in Anaheim
U.S. CAD will present Autodesk workshops and seminars and exhibit sustainable design solutions as part of its Silver Sponsorship involvement in the Ecobuild America and AEC-ST conference, May 19-22 at the Anaheim Convention Center in Anaheim Calif. U.S. CAD will exhibit next to global design solutions leader Autodesk, and will feature sustainable design solutions with an emphasis on Green Building and LEED (Leadership in Energy and Environmental Design) certification. U.S. CAD will exhibit at booth No. 309. Visit http://www.ecobuildamerica.com or http://www.aecst.com for complete event information.
About U.S. CAD
Based in Costa Mesa, Calif., U.S. CAD, Inc. (formerly L.A. CAD) is a major provider of computer-aided design (CAD) consulting, training and support services, and Autodesk software solutions. Specializing in the civil, mechanical and architectural design, building-engineering and geospatial industries, the company provides technical expertise and customized training to deliver superior customer solutions. Customers value U.S. CAD's quality instruction from Autodesk Approved Instructors, and its flexible training options, including modular mobile training labs. With Autodesk Authorized Training Centers at its Costa Mesa, Los Angeles, San Diego, Honolulu and Guam locations, U.S. CAD has become the Autodesk provider of choice for many of the West's leading CAD-related companies. For more information, visit http://www.uscad.com.
U.S. CAD and L.A. CAD are trademarks of U.S. CAD, Inc.
###