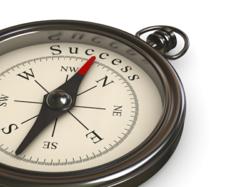 St. Petersburg, FL (PRWEB) September 16, 2011
Government contracting can be a lucrative venture for business owners, however many vendors find themselves overwhelmed by all the red tape and unfamiliar jargon facing them from day one. Others have a multitude of questions and become frustrated searching for answers in multiple locations. Simple mistakes can delay contract awards or disqualify vendors' bids. Unless requested, feedback is often not given on why a bid was rejected, leaving the firm clueless about where they went wrong.
To help level the playing field and give all vendors a fair shot at government contracts, US Federal Contractor Registration has created a guide introducing new vendors to the information and strategies that will carry them from just thinking about government contracts to actually placing their first bid. The articles explain topics such as finding user manuals for CCR and ORCA registration, how to register for Hurricane Irene FEMA contracts and how to find government contracts on the FedBizOpps website.
While not every situation can be covered in detail due to the number of variables and possibilities (such as with bidding on contracts and applying for the 8(a) program) the guide is an excellent foundation for inexperienced vendors to get off to a great start. Most of the articles answer questions US Federal Contractor Registration receives from new vendors and help them avoid mistakes many inexperienced firms make when first starting out. The guide is beneficial to established vendors as well who wish to invigorate their Federal contracting activities.
The 26 articles linked to in the "First Steps to Government Contracting" guide cover market research, proper registration, government marketing, subcontracting and bidding on contracts. Visitors also have access to other articles and videos on the Government Contracting Tips blog that were not included in the "First Steps to Government Contracting" guide.
The "First Steps to Government Contracting" guide is available free of charge to web visitors on US Federal Contractor Registration's Government Contracting Tips blog.
With the basics laid out in an easy to follow guide, vendors can easily decide if government contracting is right for their business and pursue government contracts confidently.
US Federal Contractor Registration is the official third-party registration firm. We offer businesses the option to work with a case manager to complete and maintain their CCR registration and ORCA filing for one year, and then market their business to the federal government. Contact us today at https://www.uscontractorregistration.com or #877-252-2700 to start your registration and receive our "Validated Vendor" seal.
###