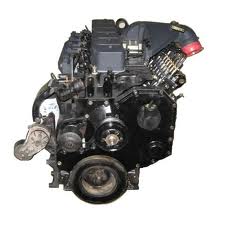 These preowned motors are original builds that are available for a lower price.
Tacoma, WA (PRWEB) May 23, 2013
Third party automotive engine manufacturing has remained strong for some companies. Automakers producing vehicles can rely on these manufacturers to produce alternative engine types for placement into vehicles. The Cummins company is one example of this manufacturing type and replacement motors from this company can now be found for sale online through the AutoProsUSA.com website. This company is now selling used 12v Cummins engine inventory directly to buyers online. These preowned motors are original builds that are available for a lower price. Direct installation can be made from these units and current prices can be found online from http://autoprosusa.com/used-12v-cummins-engines-for-sale.
The relationship between Cummins and Dodge has helped to introduce the performance that is found in the diesel engines produced. The Ram truck series is one example of a Dodge vehicle that has benefited from the placement of several Cummins engine types. Locating replacement motors that are genuine builds can be one issue posed to buyers. The amount of mileage on the engine block and other elements are secondary considerations that buyers make during the diesel engine research process.
The Auto Pros company engines are now sourced from distribution companies able to verify data about each engine before placement into the company inventory for sale.
New developments have been made this year to supply customers with better inventory and make this inventory effortless to find online. The AutoProsUSA.com website has been redesigned this year and easier navigation is one of the new inclusions. There are now separate pages for each auto part currently in stock with new pages being created daily. This online resource is designed to takeaway the phone calls that used to be required to receive updated information about inventory carried. The toll-free customer line still remains in use as an alternative contact method for buyers.
The Cummins engines additions now announced are in combination with several parts additions made this month. Parts for pickup trucks, vans and cars have been increased to supply hard to find parts to buyers. The news release at http://www.myfoxal.com/story/22230658/torsion-bar-inventory-for-pickup-trucks-increased-at-autoprosusacom is one effort used by this company to alert buyers of the new parts currently for sale.
These essential internal parts can now be researched, quoted in price and purchased entirely online. Customers that use this company for a parts supplier in North America are expected to receive future discounts for in stock parts before the close of the year.
New company contact information now exists for buyers apart from the company website. The addition of the toll-free number this year and a new mailing address are now supplied to provide immediate contact for company management. The Auto Pros company can now receive requests and other forms of contact by using the following information:
Auto Pros USA
1270 Crabb River Rd.
‪Richmond, TX 77469
(888) 230-1731
(713) 560-7017
About AutoProsUSA.com
The AutoProsUSA.com company built its online auto parts resource for buyers to use from any part of the United States. This company supplies a toll-free contact number that is staffed by auto industry experts who provide direct assistance. These customer service efforts are now helping more buyers to connect with hard to find parts for foreign and domestic vehicle types. The AutoProsUSA.com website is now capable of providing a better source of information for parts buyers. Pricing can be quoted using the new tools installed and secondary details like warranty data, shipment information and parts quality can be found from the new pages published this year. The low prices and massive inventory offered to customers are two example of upgrades established this year.