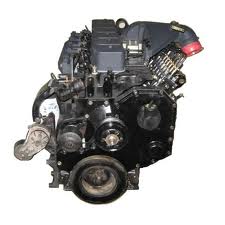 One of the buyer drawbacks that can be found using these secondary methods is the unverifiable mileage.
Austin, Texas (PRWEB) May 08, 2013
Cummins has lead the replacement engines market for decades due to its supply of motors used in modern automotive manufacturing. This company remains the largest independent producer of diesel motors for automotive, industrial and agricultural usage. The http://www.gotdieselengines.com company has now added the used 5.9 Cummins engine for online sale. These motors are expected to provide the benefits that some buyers cannot find in terms or price and distribution on the Internet. The current inventory and price structures in place can be located on the company website.
The Cummins company has helped to provide engines for some of the most used vehicles. The Dodge Ram has benefited from the placement of the Cummins motors. Many of the SUVs and pickup trucks that are diesel engine variants provide the alternative options that buyers demand when comparing gasoline and diesels before purchase. The increased horsepower and turbo technologies provided in the 5.9 displacement is now expected to help the Got Diesel Engines Co. to boost sales of its replacement motors inventory online.
The methods that buyers use to locate preowned engines can differ depending on the resources that are available before purchase. Auction companies now exist online to offer one way to purchase a used motor. One of the buyer drawbacks that can be found using these secondary methods is the unverifiable mileage. Some companies are unable to provide low mileage units for direct sale. The 5.9 series motors and others in the Cummins inventory that are now sold online are some of the lowest mileage units that can be found through an Internet retailer.
The company parts inventory that is now held by this company can now be accessed through a brand new quote system. This technologically advanced system is able to provide immediate pricing for any in stock motor. This system now provides the company price structures as well as quotes from other suppliers. This new method of diesel price research is offering ways that buyers can save money when purchasing on the Internet. These resources are part of the new updates that are now accessible on the company website.
About GotDieselEngines.com
The GotDieselEngines.com company extends its inventory of motors at discount prices to all buyers in North America. This company has built its diesel engine reputation by providing easy research services and distribution for buyers. The company inventory can now be searched due to the parts search system now installed online. The company website updates this year have helped to make engine research easier for buyers. The GotDieselEngines.com company is staffed by engine specialists able to provide immediate assistance online and through the toll-free contact system provided. Frequent incentives like warranty protection are created by this company to provide better buying resources online.