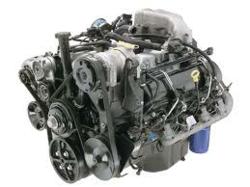 The company website is now in use by buyers representing all 50 U.S. states.
St. Louis, Missouri (PRWEB) May 26, 2013
General Motors remains one of the top diesel producers in the automotive industry. The development of the 6.5 series in the early 1990s helped boost the demand for powerful engines in half-ton pickup trucks. The GotDieselEngines.com company has secured better pricing for its buyers of the used 6.5 turbo diesel engine inventory. This new pricing is scheduled to remain in place to ensure that all buyers have access to better GM prices. The complete inventory of GM engines as well as motors from other manufacturers can be located online at http://www.gotdieselengines.com.
The production period for the turbo 6.5 was 1992 to 2001. Additional engines were created at this time although many of the GM vehicles used the 6.5 variant. The C/K truck series, Suburban and Blazer all used these motors during the near 10-year production run of the turbo series. The Got Diesel Engines Co. constructed its website online to provide better options for reviewing, sorting and purchasing engines.
The company website is now in use by buyers representing all 50 U.S. states and daily website updates help provide the most accurate information. The 6.5, 6.2 and other Detroit Diesel types can be located in the GM portion of the company inventory.
The wear and tear placed on used engines can affect the overall use. High mileage can contribute to breakdowns and other types of parts failures. The market to purchase secondary engines is growing due in part to auction companies like eBay now allowing sales of auto parts online. The GotDieselEngines.com company is helping to provide options for buyers searching for engines with lower mileage.
The acquisitions made by this company from distributors has helped to achieve a better ratio of reduce mileage motors in stock. The diesels that are now carried receive engine evaluations before shipments are complete. These extra measure assure quality remains at higher levels.
The switch to quoting engine prices online this year has helped this company provide record numbers of diesel engine quotes. The easy to use quote system now in place has helped more buyers perform faster price research compared with calling the company toll-free number for assistance. The basic data now required to receive an immediate engine quote includes the year, make or model of each engine desired.
The company system searches the database and supplies pricing online, by email or through text messaging. These efforts are one way used to provide a better range of pricing entirely online for customers using this resource.
About GotDieselEngines.com
The GotDieselEngines.com company supplies lower than market pricing for its preowned inventory of diesel engines online. This company has reached agreements with top suppliers and other distributors in the company to handle fulfillment of most orders. The types of motors that are acquired for sale through this company range from Ford to General Motors and Dodge. The GotDieselEngines.com company discounts are part of company created incentives that are used to provide bonuses to all buyers. The lowered shipment costs and same day processing of orders has helped create more satisfied customers this year.