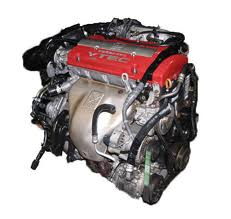 Part of the price reductions online are in response to the hard to find 1994 series motors.
San Diego, California (PRWEB) May 25, 2013
Honda Civic owners were introduced to the VTEC technology used in this brand of vehicles in the early 1990s. The pairing of this technology with the boost of horsepower helped the Civic to become recognized worldwide in the performance vehicles market. The UsedEngines.co company sells preowned Honda motors and has now added the used 94 Honda Civic engine to its available inventory. This motor is now part of the JDM inventory currently for sale online. These engines can be researched and pricing obtained by visiting http://www.usedengines.co/honda/cheap-honda-engines.
Interest in replacement Japanese engines has helped some sellers to distribute these motors to buyers in the U.S. The importing that takes place to provide these motors for sale can also reduce the amount of motors available. The import fees and other charges that some distributors are required to pay can reduce the amount of motors that are supplied to buyers. Part of the price reductions online are in response to the hard to find 1994 series motors.
The Used Engines Co. has sold preowned engines for most import vehicles since its launch online and has developed lasting partnerships with suppliers able to provide engines without import fees.
The JDM inventory price reductions are part of recent company changes. Engine types from Toyota and Nissan were recently announced as available to the public. This series of motors includes some of the most popular variants found through secondary sellers. The increase in import engines online and offline is helping this company to build a larger network of foreign engine buyers in North America.
To coincide with these increases in motors, the domestic inventory of engines has received equal updates. The Ford, Chevy and Dodge editions that can now be found through the company website now includes SUV and pickup truck motors for sale.
The discounts now applied to the foreign engines inventory online are the result of performance engines now imported directly for sale. The supplier relationships that are in place have been expanded this year. The news release at http://www.seattlepi.com/business/press-releases/article/Used-Japanese-Engines-Now-Imported-for-Engine-4095117.php was used as the initial announcement to inform the public of these price reductions. Since this release was announced, additional suppliers are now added and have made it possible for the UsedEngines.co company to distribute more engines to JDM buyers.
About UsedEngines.co
The UsedEngines.co company sells domestic and foreign engines directly to owners of vehicles, mechanics and project car builders in North America. This company relies heavily on its distribution and supplier network to provide the engine options that it offers to customers. Developments to the company website have taken place this year to expedite the pricing and ordering processes. The UsedEngines.co company continues to supply parts warranty protection for all engine sales that originate from its website. The company staff now assists all buyers through a dedicated toll-free number that is setup to provide immediate answers to questions and deliver needed engine information to buyers before sale completion.