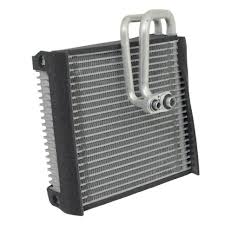 The Auto Pros USA company supplies its growing AC inventory for reduced retail pricing to the public.
Miami, Florida (PRWEB) June 23, 2013
Vehicles with defective AC units are traditionally taken to automotive repair centers for repair. Vehicle owners performing DIY repair work for a vehicle AC system can now benefit from the parts listed for sale by the AutoProsUSA.com company. This company is now providing used air conditioner evaporator inventory for sale at http://autoprosusa.com/air-conditioner-evaporator.
These parts are preowned and taken out of lightly used vehicles by supply companies. These essential air conditioning parts are now marketed with a lower price to reduce installation costs inside imported or domestically manufactured vehicles.
Modern cooling systems used for cars, SUVs and pickup trucks rely on several components for correct operation. The electronic controls now installed to control air conditioning units are one measure by automakers to provide consistency with extended use.
The compressor, evaporator and condensers used are delicate components that require regular maintenance or replacement when breakdown occurs. The Auto Pros USA company supplies its growing AC inventory for reduced retail pricing to the public. The launch of this parts superstore online is helping to bring more options for newer and preowned vehicle owners when parts are required.
"Evaporators are a common component to fail when age, wear and excessive use are present," a source from the Auto Pros company provided. Auto dealerships currently providing repair work for heating and cooling systems typically have higher prices for parts and labor. Vehicle owners choosing to perform DIY installations can find varying levels of parts quality when researching on the Internet.
"The preowned AC inventory is provided by multiple companies and prices are now some of the lowest published online," the source added. The current pricing now accessible to consumers online is expected to stay in place for an indefinite time period.
The evaporator inventory currently established online is adding to the increasing numbers of additional components accessories available for heating and cooling systems. The recent price decrease for compressor replacements was announced to the public at http://www.prweb.com/releases/ac-compressor-replacement/cost-for-cars-trucks-suvs/prweb10812647.htm online.
Both compressors and evaporators could be required for replacement by consumers when repairing AC units. These decreases in price are recent examples of ways this company is lowering consumer prices by creating better business relationships.
Supply companies with preowned AC parts and related accessories interested in supplying parts for consumer sale can make contact with the Auto Pros USA company for addition online into its database. Each supplier request is reviewed and a determination is made based on key factors. Requests can be sent to the following mailing address:
Auto Pros USA
1270 Crabb River Rd.
‪Richmond, TX 77469
(888) 230-1731
(713) 560-7017
About AutoProsUSA.com
The AutoProsUSA.com company adds to its growing preowned auto parts inventory listed for consumer sale on the Internet on a daily basis. New supply companies are evaluated and included in the distribution network to increase the parts available to the public. The supply chain companies now shipping and billing each parts and accessories order include warranty policies for parts. The AutoProsUSA.com company helps to generate discounted pricing for parts due to its online quotation tools created for U.S. consumers to use when researching pricing for replacement accessories and auto parts online.