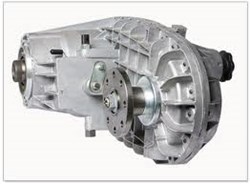 One way that the Transfer Cases for Sale company has found to increase its used transfer cases quality is with inspections.
Indianapolis, Indiana (PRWEB) October 19, 2012
Acura continues to create vehicles that are four-wheel drive in an effort to keep up with Honda, Toyota and Isuzu. One retailer has now expanded its used Acura transfer cases for direct sale to the public. The TransferCasesforSale.com website is now selling these imported used Acura MDX transfer cases for discount prices. This sales strategy is designed to help vehicle owners as well as mechanics and similar companies that rely on used auto parts. The TransferCasesforSale.com inventory is frequently updated and expanded to include high quality drive train assemblies. More information about recent developments can be found at this link http://www.transfercasesforsale.com/acura-mdx-transfer-case.
Acura was created in 1986 by the Honda Motor Company. Acura was designed to be the luxury brand of Honda in the U.S. and Canada. While Honda receives much of the credit in terms of sales, Acura vehicles have picked up in sales in recent years. This sales increase is one reason why the TransferCasesforSale.com company now supports the Acura brand. Vehicles like the MDX that are able to support four-wheel and all-wheel drive have been successful vehicles for Honda under its Acura SUV brand.
One element of used auto parts is the amount of mileage that exists on each component. While new components receive little more than simple testing, the used units that are part of complete engines can often have high levels of wear and tear. One way that the Transfer Cases for Sale company has found to increase its used transfer cases quality is with inspections. All components that are purchased for future sale are professionally evaluated. This simple step is often not included by many retailers and skipping it could lead to a higher percentage of warranty returns.
Importing foreign automotive parts is one area that mechanics, body shops and providers of warranties must deal with. Some companies have direct contracts to find foreign parts although a large percentage of companies purchase through third party sellers. Companies like TransferCasesforSale.com that sell to car owners and to businesses have helped to corner the market for used automotive part sales online. By providing a resourceful e-commerce website, quality used transfer cases can be found in one location and shipped the same day as ordered.
Warranties in the used parts business can be hard to find. Some companies sell used parts and others prefer to warranty what is sold. The used Acura transfer cases as well as the current inventory inside the TransferCasesforSale.com warehouse now comes with warranty protection. These warranties are given free of charge and are designed to help assure customers of the value and quality of each drive train assembly.
About Transfer Cases for Sale
Four-wheel drive vehicles depend on engines, transmissions and transfer cases to work efficiently. The Transfer Cases for Sale website is one main supplier online for companies and individuals that use these units for used vehicles. Warranty companies and mechanics are two sources that use used transfer cases for customer vehicle installations. By selling at low prices, the Transfer Cases for Sale company has been able to please businesses as well as consumers that purchase online. The inventory of cases available includes Acura, Honda, Toyota, Dodge, Ford and Chevrolet.