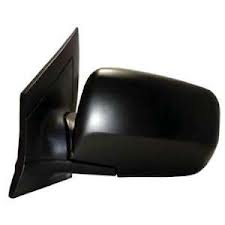 This company is now selling used Acura TSX side mirror inventory for less than retail pricing.
Cleveland, Ohio (PRWEB) May 18, 2013
Acura has produced the TSX brand of vehicles under the guidance of its parent company Honda since 2004. Locating replacement import parts can be difficult without a trusted source to find parts online. The AutoProsUSA.com company launched its resource center online after a successful run as an offline seller. This company is now selling used Acura TSX side mirror inventory for less than retail pricing. These prices are in line with salvage pricing and are offered to parts buyers hoping to find better prices on the Internet. The stock levels and sale prices now offered can be viewed online at http://autoprosusa.com/acura-tsx-side-mirrors-sale.
Part of the reason for the TSX success in the Honda inventory is the sale price offered to buyers. This vehicle is one of the only entry-level luxury vehicles offered on the import market. The interior and exterior features found on this vehicle are typically found on higher priced editions.
The mirrors that are offered for this brand come in multiple color options and are also available for the sportwagon edition. The replacement mirrors now up for sale on the Auto Pros company website are purchased from leading distributors currently supplying the secondary market with quality auto parts.
The AutoProsUSA.com company recently upgraded its warehouse inventory to offer available parts to more domestic vehicle owners. While these parts are in great supply, not all companies are able to supply parts for older vehicles. Part of the new commitment to customer satisfaction at this company is helping more older parts for classic vehicles to be obtained for online sale. This company has added more parts like engines, transmissions, transfer cases, engine control modules and other hard to find parts through local resources. These domestic parts are provided in the Ford, Chevy, Dodge and Jeep sections of the company inventory.
The online quote system is now one of the most used sections on the Auto Pros USA website. The changes to this online system this year have simplified the way that parts are located and prices are quoted. The updates to this new system include the ability to receive multiple quotes for each part in the company inventory.
Agreements with salvage companies and junkyards around the country have made this possible. Each buyer now has access to this expanded database to provide one of the only resources online to find the lowest pricing possible for a range of auto parts. This system is updated each day with new inventory.
About AutoProsUSA.com
The AutoProsUSA.com company is leading the secondary market in most parts of the United States by providing discounted auto parts for passenger cars, sedans, sport utility vehicles and pickup trucks. This company has partnered with hundreds of suppliers to distribute parts to its network of online buyers. These company relationships have resulted in increased customer orders in 2013. The AutoProsUSA.com company secures warranty coverage for each of its parts that are listed for sale and ensures that all processed orders are routed to the correct destination quickly. These efforts have resulted in faster shipment deliveries and higher levels of customer satisfaction.