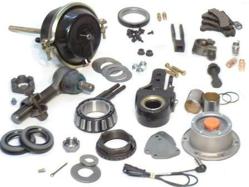 The available parts now sold from the Auto Pros inventory receive inspections and verification processes before insertion in the company database.
Chicago, Illinois (PRWEB) June 02, 2013
Import vehicles have remained popular in North America due to the variety of craftsmanship from automakers. Companies like Audi have produced a lineup of performance vehicles that can be hard to find replacement parts searching some outlets. The AutoProsUSA.com company sells import auto parts online and has now included popular used Audi TT parts for sale. The inventory and cost for each part can be reviewed online at http://autoprosusa.com/used-audi-car-parts-for-sale.
These parts can be purchased by Audi vehicle owners or others locating parts for direct replacement. These preowned auto parts are now offered for a better price to buyers compared to paying import fees through some dealers.
The secondary auto parts market is made up of a range of different dealers selling mixed parts. The parts can range from domestic builds with low mileage to import parts with limited usage. Buyers who search online can have some difficulty verifying specific information about parts for sale. The available parts now sold from the Auto Pros inventory receive inspections and verification processes before insertion in the company database.
The data that is collected is used to grade each part before these are made available for public sale. These efforts are one example of the ways being used to increase the quality level of parts sold.
The AutoProsUSA.com company database remains updated on daily basis to provide immediate access to stock information as well as current pricing. The installation of the simple to use quote tool has helped more buyers locate parts without research required and receive a price quote. The thousands of parts listed in the online database are now quoted using the system.
A recent update to this method includes more than one price quote for each part type requested. This is due to company expansions with suppliers able to provide different price structures. This pricing information is reflected with each distributed quote to ensure comparisons can be made in price.
The import parts additions for buyers are in combination with domestic parts manufacturers added in April of this year. The Ford company parts are now included in used condition to help car, truck and SUV owners find quality parts. The news announcement made at
http://www.prweb.com/releases/ford-replacement-parts/ford-parts-online/prweb10599023.htm was the first method used to alert buyers of the new parts currently listed in the company database. The acquisition efforts by this company have been improved this year to build a larger database of available auto parts from foreign and domestic manufacturers.
About AutoProsUSA.com
The AutoProsUSA.com company constructed its online database of preowned auto parts to ensure buyers could benefit when searching the secondary market. The discount pricing maintained by this company is possible through partnerships with suppliers and distributors currently in North America. The domestic and foreign parts discounts provided to customers are exclusive to the AutoProsUSA.com company. The processing of quote information now takes place online through a new system able to deliver price requests by e-mail, text message or displayed online to buyers. The company staff controls the toll-free number to provide expert parts assistance to all buyers upon request.