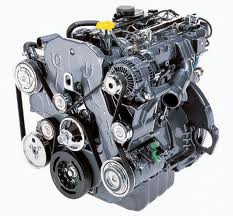 These preowned motors are designed to go through testing rituals to prove internal and external quality.
Beaumont, Texas (PRWEB) January 30, 2013
Owners of preowned vehicles could have difficulty finding proper coverage due to high mileage motors. The UsedEngines.co company is now offering 2-year warranties with its used auto engines for sale online. This new change is designed to expand the basic coverage period to 24 months to provide a risk-free breakdown assurance to buyers. More information can be found online at http://www.usedengines.co/used-engines/auto-engines-sale.
New vehicles that are offered by foreign and domestic auto companies usually receive the protection from wear, tear and breakdowns in the form of an extended OEM warranty. When no mileage is placed on a motor, it is easier for companies to warranty the usage for a predetermined amount of time. Vehicles that are traded into car dealerships or sold on the secondary market more than once can have the highest engine mileage.
The motor replacements that are now offered by the UsedEngines.co company include the latest models as well as ones that are more difficult to locate from online and offline sellers. The current inventory is from 1990 and later making it simple for buyers to locate engines with 20 years of age or more.
Editions from Ford, GMC, Dodge, Jeep, Chrysler, Toyota and other automakers now represent a large portion of the company inventory. These preowned motors are designed to go through testing rituals to prove internal and external quality.
Testing that is now performed on the newly warranted engines includes inspections. Since many sellers are intermediaries for other companies, inspections can be eliminated from some retailers. The new inspection process for the I4, V8, V6 and V10 stock is one example of the progress that has been made by the Used Engines Co. as a 21st century auto engine retailer.
Aside from offering discounts on all stock, no cost shipment incentives remain in place for customers. The news announcement for the start of the no cost shipments can be found online at http://www.prweb.com/releases/used-engines-for-sale/company-now-free-shipping/prweb10141112.htm.
About Used Engines Co.
As a seller of quality preowned engines, the Used Engines Co. provides automobile, pickup truck, sport utility and heavy-duty motors from foreign and domestic manufacturers to the public. Sales that take place on the company website and offline through toll free telephone orders are now shipped to the 48 continental states for no cost. This company has arranged distribution agreements with popular freight companies to control these new measures. The Used Engines Co. discount pricing structures are in use by this company to lower preowned motor replacement costs for owners of vehicles and third party installation companies purchasing on behalf of customers.