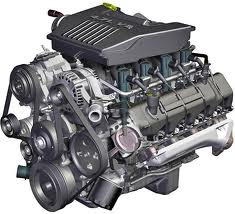 A sophisticated database is now offered online that makes research easier for buyers.
San Francisco, California (PRWEB) February 28, 2013
The auto parts industry is comprised of three types of parts that can be purchased by consumers. New parts are traditionally more expensive and rebuilt parts can be prone to breakdown. The AutoProsUSA.com company is now discounting all of its used auto parts for online sale. This third type of parts provides a low priced replacement that is guaranteed to install correctly. The preowned parts that are now discounted for sale can be purchased online at http://autoprosusa.com.
Engine replacements can be one of the most expensive maintenance procedures performed on a vehicle. A vehicle owner who requires a replacement must locate and installation company, dealer to purchase engines and warranty companies to protect the install.
These efforts can be an expense that a preowned vehicle owner can find difficult to plan. The new offering of discounted motors online is helping to take away the types of problems that can be common with engine replacement requests.
Internal parts that connect to vehicles like a transmission or a 4x4 differential represent specialty components that are not stocked by every automotive seller. There are many companies that specialize in transmissions or differential services although not all companies provide shipments from one state to another.
The AutoProsUSA.com company is helping to provide more online resources for purchasing hard to locate parts. This company now provides reduced rates of shipping as one effort to lower costs for replacing nearly any auto part for classic or modern vehicles.
One of the new features added online aside from the price discounts is an easy to use parts finder. A sophisticated database is now offered online that makes research easier for buyers. This new system is able to search multiple distributors of parts and pricing is instantly displayed. These efforts are helping to remove telephone processing delays that are common with companies unable to offer immediate pricing. Orders can now be placed online through this website and the lowest pricing is always displayed.
About Auto Pros USA
The Auto Pros USA company has opened its website online this year to provide immediate resources for used auto parts online. This company is able to obtain discount information for retailers and distributors currently selling to the public. The unique pricing distribution system that this company uses is one of the easiest to use online. The Auto Pros USA company is staffed by specialists in the automotive industry able to provide the support the customers expect from online retailers. This company offers immediate assistance to all customers and responds to questions promptly to reduce waiting times.