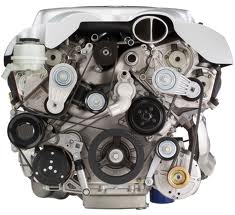 The secondary market industry has helped expand the amount of available auto parts.
Louisville, Kentucky (PRWEB) May 20, 2013
Shipments of replacement auto parts by retailers are designed to provide vehicle owners and mechanics with timely delivery. The delays that are very common in the freight industry can create installation issues due to late parts deliveries. The AutoProsUSA.com company has expanded its distribution for parts this year and has reached new agreements with freight companies. This company is now fulfilling used auto parts in Louisville, KY orders. All parts are now distributed using common carriers capable of providing guaranteed delivery. More details about the services can be found at http://autoprosusa.com/used-auto-parts-in-louisville-ky.
Pricing is one of the variables in the automotive parts industry. Retailers selling new parts often set pricing at the suggested retail price. These OEM parts price structures can complicate the purchase process by some buyers searching for lower priced parts. The secondary market industry has helped expand the amount of available auto parts.
The used parts now distributed to Louisville and surrounding cities are lowered in final sale price. These reductions are one effort underway to create cheaper alternatives for most replacement purposes.
The Auto Pros USA company has redesigned its parts website to make navigation by buyers easier. Along with the cosmetic changes, more than 100 new pages have been included online as an additional information tool for buyers. Many of the company parts in stock now have dedicated pages to inform the buying public of condition, quality and warranty terms before purchase.
These new pages as well as a new quote system are published on the company website for buyers to use. The implementation of the quotation system is expected to produce faster pricing for buyers who prefer this method of price delivery.
The expanded parts distribution provided by this company has resulted in better inventory options for buyers. Company upgrades for parts now includes engines, transmissions, transfer cases and other internal parts that can be hard for buyers to find in standard retail shops. The news release at http://www.wxtx.com/story/22084338/used-zetec-engines-added-for-sale-at-autoprosusacom explains the integration of the Ford Zetec series motors in used condition now for sale. These motors as well as other Ford types are now providing better choices for buyers trying to locate classic engines at reduced prices online.
About AutoProsUSA.com
The AutoProsUSA.com company allows parts buyers to access the company database in effort to find preowned parts for import and domestic vehicles. The company database now holds thousands of parts that are interlinked with junkyards and salvage companies. The inclusion of these companies online is expanding the national distribution by this company. The preowned parts sold by the AutoProsUSA.com company are offered as alternatives to what is found through auction websites and third party sellers. Purchase incentives like warranty protection and guaranteed shipments are helping to separate this company from other retailers selling used parts from the Internet.