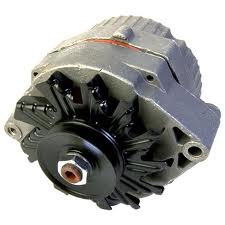 These parts for sale are now shipped faster to Hamilton County to ensure parts are delivered faster and for a better discount.
Cincinnati, OH (PRWEB) April 23, 2013
Auto parts sold from chain retail stores provide one option to buyers searching for hard to locate parts. Secondary market sellers now exist to provide the parts that are traditionally reserved for dealer only sales. The AutoProsUSA.com company has expanded its distribution to states like Ohio and are now offering used auto parts for Cincinnati residents. These parts for sale are now shipped faster to Hamilton County to ensure parts are delivered faster and for a better discount at http://autoprosusa.com/used-auto-parts-cincinnati-oh.
Preowned parts have traditionally been purchased through junkyards or salvage companies. These businesses are able to purchase vehicles no longer in operation and strip the parts that are still usable for sale to the public. While this method is still in use for parts buyers, the types of parts that can be found could have high mileage.
One of the differences now offered at the Auto Pros company is the issuance of lower mileage parts. These parts are all checked before addition to the company inventory.
The inclusion of warranty coverage is one way that some companies provide additional value with used parts. Because quality can be different between sellers, the length of warranty coverage can also vary. A recent change to the AutoProsUSA.com company warranty policy is helping to protect more buyers purchasing in stock parts. Warranties are now supplied with all sales as one extra effort to raise the quality level after parts are installed.
The company search system now online is able to link pricing from multiple retailers. This new enhancement now offered to buyers is helping pricing to be compared faster. The in stock pricing that is now displayed with this search tool includes national and local dealers that are offering similar parts for a range of prices. This collaboration effort is providing more choices to buyers who examine more than the sticker price when purchasing auto parts online.
About AutoProsUSA.com
The AutoProsUSA.com company leads the secondary market as an online seller of preowned edition auto parts. This company purchases from top suppliers in an effort to offer high quality parts with lower than standard mileage. This import and domestic inventory carried by this company now provides the options that some buyers do not have when trying to locate a local dealer. The AutoProsUSA.com company extends its low pricing programs to ensure all buyers have a chance to save money when purchasing parts. The expedited shipments and easy to use search system are two additional benefits for buyers using this company as a parts resource.