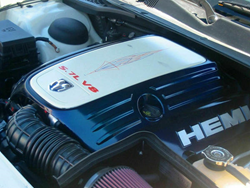 The sale pricing will not remove the current promotion of free shipping announced earlier this year.
Houston, TX (PRWEB) May 24, 2014
Discounts in the auto parts industry can difficult for consumers to locate due to dealer restrictions in the wholesale industry. One parts company distributing used inventory has launched its discount program for buyers. The Auto Pros USA company is now slashing its prices for used auto parts online at http://www.autoprosusa.com.
The price changes are affecting the entire foreign and domestic components that are positioned for retail sale. The price slashing will affect thousands of preowned parts that are sitting in the company warehouse available for shipment to consumers.
"The sale pricing will not remove the current promotion of free shipping announced earlier this year," an Auto Pros website rep said.
The major brands of components that are carried annually at the Auto Pros website have attracted buyers in all USA states. A much larger inventory of Ford, Dodge, Chevy, Mitsubishi, Toyota and Honda can be researched while using the available sets of tools for locating used auto parts ready for shipments.
"The price decrease that is part of our current promotion applies to all second hand inventory that is represented in our expanded inventory of components," said the rep.
The Auto Pros USA company has maintained relationships with different U.S. agencies to be able to deliver components to consumers without raising freight costs. All North American motor vehicle parts shipments remain free of freight costs this year.
About AutoProsUSA.com
The AutoProsUSA.com company is a national company helping consumers to find automobile components and other replacement parts on the Internet. The daily services this company has created helps thousands of American auto parts purchasers. The AutoProsUSA.com company created a salvage and junkyard resource last year to instantly allow reviews for prices and inventory from top secondary sources. A customer service staff is now rounding out the support options that are provided during the exploration of used condition auto parts from the company website.