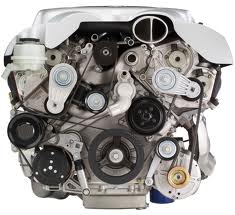 The company toll-free number at 1-888-230-1731 remains a contact method for offline buyers.
Philadelphia, Pennsylvania (PRWEB) May 14, 2013
Secondary auto parts have remained one way that vehicle owners, mechanics and project car builders use to find replacement parts. The AutoProsUSA.com company is an online leader in the secondary marketplace and is now fulfilling auto parts for many salvage yards and junkyards in the Northeast. This company is now distributing used auto parts in Philadelphia to buyers purchasing secondary parts. These parts are offered in more than one edition to provide better inventory choices. The company website now serves as one of the easiest sources to use to locate pricing and current stock status at http://autoprosusa.com/auto-parts-philadelphia-pa.
Automotive dealerships traditionally distribute OEM auto parts to owners of new vehicles when a warranty coverage policy is present. These companies provide sales to preowned vehicle owners or other buyers without a warranty policy although retail pricing is generally offered.
The thousands of junkyards and salvage dealers that currently exist in the United States generally distribute parts to local or regional areas due to the high costs of shipments. The Auto Pros company has expanded its network online this year and the parts now distributed to buyers in Pennsylvania are offered at below retail pricing.
To help buyers locate parts faster online, this company has developed one of the most sophisticated search tools used by a secondary market seller. This search tool is now installed on the company website for buyers in all areas of the U.S. to use. The immediate price quotes that are distributed using this tool provide accurate prices for all parts currently in stock or referred by other retailers. Buyers making use of this new system instantly can compare prices to locate the best pricing possible at the touch of a button. The company toll-free number at 1-888-230-1731 remains a contact method for offline buyers.
A recent addition to the company inventory has helped more buyers to locate essential exhaust parts. The catalytic convertor section of the company inventory is now offered at a special price for all buyers. A new video series has been launched by this company to help promote this inventory and introduce more information to buyers researching the company parts. The video can be viewed online at http://www.youtube.com/watch?v=RsuTtVrnv6k and is expected to help answer many of the questions that are usually reserved for telephone assistance or email.
About AutoProsUSA.com
The AutoProsUSA.com company has developed one of the most trafficked resources online to find secondary market auto parts at below retail prices. This company is owned by auto industry veterans who personally oversee the development of the company inventory. This company carries its own inventory as well as refers buyers to other companies online selling parts for competitive prices. The AutoProsUSA.com company updated its search methods this year to help buyers locate better pricing. These efforts combined with faster deliveries of orders and warranty policies are helping this company to increase the sales of parts made online and through the company toll-free number.